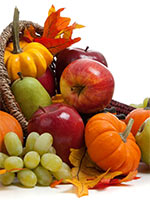 We hope you had a wonderful Thanksgiving and a relaxing holiday.
We are thankful for the wonderful work that you do at your institutions and organizations, and as we learned during International Education Week, international education is more popular than ever. This fall, nearly 230,000 international students have enrolled in U.S. colleges and universities for the first time. And thousands of U.S. students are currently away from home, studying in foreign countries.
Did your students celebrate Thanksgiving for the first time? Did you host international students and scholars at your meal? Did you organize a feast for colleagues and students abroad? Share photos from your Thanksgiving celebration on Flickr, Instagram, Facebook, and Twitter using #TGNAFSA, and let us know how you are spending this special day.
Happy Holidays!