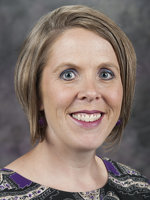 Dear Colleagues,
NAFSA's annual election concluded at midnight on September 15, 2018 and I want to first express my deep appreciation for all members who participated in the election by voting, nominating colleagues, or participating in the application and vetting process. I am pleased to announce that the nominees for the national leadership positions have been elected by the membership at large.
I also want to thank the member leaders on the Governance Committee and the Leadership Development Committee tasked with identifying and vetting potential candidates under the NAFSA bylaws. These committee members work diligently over the course of the year to review the open positions, seek nominations, and interview candidates to ensure diverse perspectives and skills are represented on the slate.
Congratulations to all of the 2019 elected leaders. We thank you for your service over the next several years to advance the strategic plan and the work of the association. I also want to urge all members to begin thinking now about nominating a colleague or applying for a leadership position when the next call for nominations opens in January.
On September 17, as chair of NAFSA's Governance Committee I reported the following election results to the Board of Directors, and the Leadership Development Committee. A truly impressive group of leaders will begin service in January 2019.
Sara Thurston, Ph.D.
Secretary, Board of Directors and Chair, Governance Committee
2019 Elected Leaders
For President and Chair of the Board of Directors, to serve 2019 – 2020:
For Vice President for Professional Development and Engagement, to serve 2019 – 2021:
For Board of Directors, Member-at-Large positions, to serve 2019 – 2021:
For Chair, Education Abroad Knowledge Community:
For Chair, International Education Leadership Knowledge Community:
For Chair, International Enrollment Management Knowledge Community:
For Chair, Knowledge Community for International Student and Scholar Services:
For Chair, Teaching, Learning, and Scholarship Knowledge Community:
For Chair, Leadership Development Committee:
For Chair, Membership Engagement Committee: