Dear Colleagues,
NAFSA's annual election concluded at midnight on September 15, 2019, and I want to first express my deep appreciation for all members who participated in the election by voting, nominating colleagues, or participating in the application and vetting process. I am pleased to announce that the nominees for the national leadership positions have been elected by the membership-at-large.
I also want to thank the member leaders on the Governance Committee and the Leadership Development Committee tasked with identifying and vetting potential candidates under the NAFSA bylaws. These committee members work diligently over the course of the year to review the open positions, seek nominations, and interview candidates to ensure diverse perspectives and skills are represented on the slate.
Congratulations to all of the 2020 elected leaders. We thank you for your service over the next several years to advance the strategic plan and the work of the association. I also want to urge all members to begin thinking now about nominating a colleague or applying for a leadership position when the next call for nominations opens in January.
On September 19, as chair of NAFSA's Governance Committee I reported the following election results to the Board of Directors, and the Leadership Development Committee. A truly impressive group of leaders will begin service in January 2020.
Diana Carlin, Ph.D.
Secretary, Board of Directors and Chair, Governance Committee
2020 Elected Leaders
Vice President for Public Policy and Practice, NAFSA Board of Directors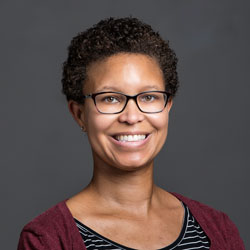 LaNitra Berger is the senior director of fellowships in the honors college at George Mason University (GMU), where she has helped students secure more than 50 prestigious fellowships such as the Fulbright, Boren, Gilman, Truman, Udall, and Critical Language Scholarship awards. At GMU, Berger promotes internationalization through student advising, university service, and research. She received the GMU Spirit of King Award for diversifying study abroad in 2015 and the Margaret C. Howell Diversity Award in 2018. Berger received her BA in art and international relations from Stanford University and her PhD in art history from Duke University.
Members-at-Large, NAFSA Board of Directors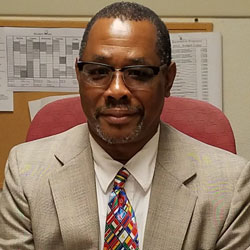 Stephen Appiah-Padi directs Bucknell University's Office of Global & Off-Campus Education and leads its international education initiatives, including strategic planning and campus internationalization efforts. He is an active member of NAFSA, having served as chair of the Africa Member Interest Group and a member of Trainer Corps, the Education Abroad Knowledge Community, and the Leadership Development Committee. Appiah-Padi has a PhD in educational policy and administration from the University of Alberta (Canada), a master's from the Loughborough University of Technology (United Kingdom), and a bachelor's from the Kwame Nkrumah University of Science and Technology (Ghana).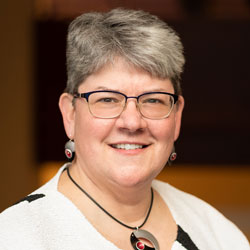 Bonnie Bissonette is the director, education abroad and international safety for the Center for Global Education Initiatives at the University of Maryland-Baltimore. Bissonette has been a mentee in the NAFSA Academy for International Education, a Wisconsin legislative whip, and a community college representative on NAFSA's Region V team. She was named NAFSA Advocate of the Year in 2007 and served on the NAFSA Board from 2008 to 2011 and as vice president for public policy and practice from 2016 to 2019. Bissonette has an EdD in higher education from the University of Minnesota and an MA in international affairs and economics from George Washington University.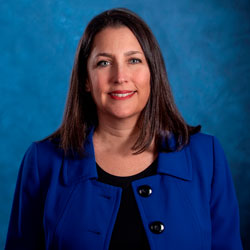 Nancy Kidd has been the executive director of the American Sociological Association since 2016. She spent the last 8 years serving as executive director of the National Communication Association. Earlier in her career, she worked as a program officer at the Russell Sage Foundation, policy director for a workforce development board, head of a strategic management consulting group of a federal government contractor, and head of a business unit for a company that does strategic research for Fortune 500 companies. Kidd has a PhD in sociology from Stanford University and a BA from the University of Pennsylvania.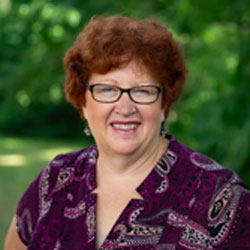 Julie Sinclair is the associate director of the Office of International Studies in Education at Michigan State University (MSU). In this role, she works with the international engagement of the College of Education, including education abroad, curriculum internationalization, international partnerships, and other projects. Sinclair worked many years in the area of international enrollment management at several institutions. She completed her PhD in higher, adult, and lifelong education at MSU. Sinclair has served in a variety of volunteer leader roles with NAFSA, most recently as the 2018 chair of the Annual Conference Committee.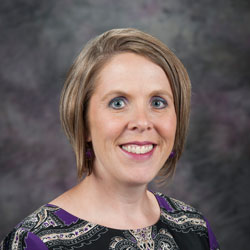 Sara Thurston has more than 20 years of professional experience in international education, including the last nearly 12 years that she has been director, international student and scholar services at Kansas State University. Thurston's past involvement with NAFSA includes presenting on numerous topics, mentoring, and serving in the Trainer Corps and on the Leadership Development and Membership Committees. Thurston served on the Annual Conference Committee as poster chair, workshop coordinator, and content chair. She is currently serving on the NAFSA Board of Directors. Thurston has a PhD in higher education administration from Loyola University Chicago.
Chair-Elect, Education Abroad Knowledge Community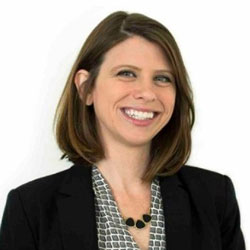 Mariette Thomas is the associate director of study abroad & international programs in the A. B. Freeman School of Business at Tulane University. Thomas has worked at the ArtCenter College of Design, Babson College, IFSA-Butler, Loyola University, and New Orleans for International Studies Abroad (ISA). She has been an active NAFSA leader, with roles as an education abroad liaison for Region III, a member of the Region XII SoCal District Team, and a publicity chair for the Region XII Conference Team. Thomas holds an MA in international relations from the University of the Pacific and a BA in international studies from the University of Wisconsin-Milwaukee.
Chair-Elect, International Education Leadership Knowledge Community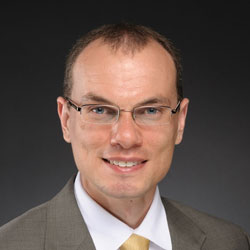 David Di Maria is the associate vice provost for international education at the University of Maryland-Baltimore County. As senior international officer, he leads the institution's global engagement strategy. Di Maria has held several volunteer leadership positions within NAFSA, including chair of the International Enrollment Management Knowledge Community and coleader for resources and networking within the International Education Leadership Knowledge Community. He frequently presents, publishes, and consults on critical issues facing the field of international education. His latest edited book is Senior International Officers: Essential Roles and Responsibilities. Di Maria earned a doctorate from the University of Minnesota, where he studied internationalization from a P–16 perspective.
Chair-Elect, International Enrollment Management Knowledge Community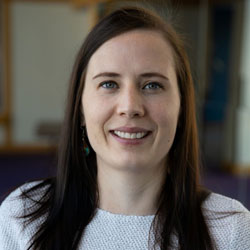 Katie Jabri is assistant director of international admissions and partnerships at Concordia University in St. Paul, Minnesota. She has been active in international education for 10 years, with experience in international enrollment management and international student and scholar services. Jabri became a member of NAFSA in 2010 and has since participated in many activities, including becoming a member of NAFSA Academy for International Education, Region IV public policy representative, and Advocate of the Year. Jabri has also been active in Study Minnesota, most recently serving at the chair. She holds an MA from the University of St. Thomas and a BA from the University of Minnesota.
Chair-Elect, International Student and Scholar Services Knowledge Community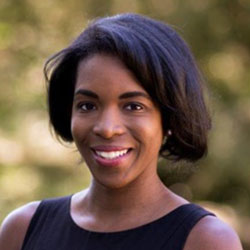 Rose Francois is director of operations at the Hult International Business School in Cambridge, Massachusetts. With more than 10 years of international education experience, Francois is passionate about higher education, intercultural relations, and the intersectionality of global experiences and self-efficacy. A believer in the importance of study abroad for underrepresented groups, she works to empower institutions to make global experiences accessible to everyone. Rose holds an MA in intercultural relations from Lesley University and is now pursuing a PhD in human development and learning. A native of Haiti, Francois speaks French and Haitian Creole and enjoys learning new languages.
Chair-Elect, Teaching, Learning, and Scholarship Knowledge Community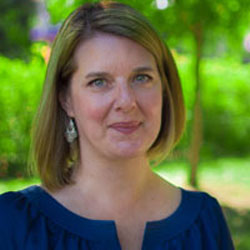 Holly Carter is the director of Harlaxton College programs at the University of Evansville. She has worked in international education for 20 years and held senior leadership positions at multiple universities. She travels widely for work, personally, and as a volunteer for Habitat for Humanity. Originally from Texas, Carter has been to 106 countries and built houses in 32 countries. She has a MPhil from the University of Glasgow and a PGCHE from the University of Surrey Roehampton in England, as well as a PhD in sociology/health services research from the University of North Texas.
Chair-Elect, Membership Engagement Committee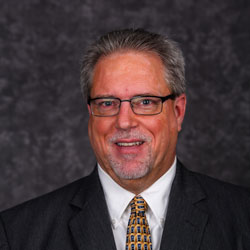 Jim Crawley is director of global recruitment at Hope College in Holland, Michigan. He has been working in international education for 24 years, gaining experience at various Michigan institutions and consulting on international admissions and recruitment strategies. Crawley has served on the Michigan Association of International Educators Board for more than 20 years, in addition to taking on the roles of NAFSA Region V chair and International Enrollment Management Knowledge Community chair. He regularly presents at state, regional, and national conferences; coauthored the NAFSA "International Armchair Recruitment" online training; and wrote a chapter on pathway programs for a 2016 NAFSA publication. He holds an MA from Central Michigan University and a BA from Alma College.
Chair-Elect, Leadership Development Committee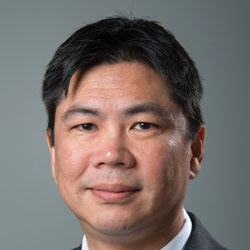 C.K. Kwai is the chief international officer at Jacksonville University and has extensive experience in all areas of international education. He has taught and presented at NAFSA national and regional conferences, NAFSA Summer Institute, and various institutions and organizations around the world. Kwai was chair of NAFSA Trainer Corps and has held other leadership positions with the association. Kwai's research interest is in the area of comprehensive internationalization, and he holds a PhD in higher education policy and administration from the University of Minnesota. He is an adjunct professor at the Vietnamese-German University in Vietnam.