Past recipients (and their professional affiliations at the time of the award) are:
2019 Recipient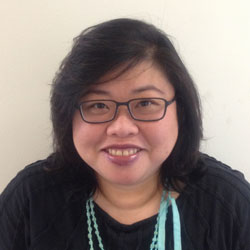 Emily Tse
International Education Research Foundation (IERF)
Emily is the Director of Evaluations at International Education Research Foundation (IERF). Prior to joining IERF, she received a Master of Philosophy in Classics from Cambridge University. Active in the field of international comparative education for over 15 years, Emily has presented at many conferences at the regional, national and international level, such as those held by American Association of Collegiate Registrars and Admissions Officers (AACRAO), the Groningen Declaration Network, the International Association of College Admission Counseling, NAFSA: Association of International Educators, and NAGAP – The Association for Graduate Enrollment Management.
Emily has also contributed to numerous publications, which include IERF's Country Index series, NAGAP's Perspectives News magazine and TAICEP TALK. For over a decade, since 2007, she has also served as the Credentials Co-Editor for the IEM Spotlight newsletter, a resource provided for the admissions and recruitment community at NAFSA. In 2009, she was a recipient of the Pioneer Research Grant.  In 2019, she was named by NAFSA as the recipient for the Annual Award for Outstanding Contributions to International Enrollment Management.
2018 Recipient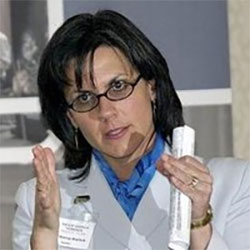 Cheryl DarrupBoychuck
INTCAS: INTelligent Communities Around Students
Cheryl DarrupBoychuck is U.S. director of institutional relations for INTCAS: INTelligent Communities Around Students. INTCAS connects the global education industry in a single platform to attract, recruit, and manage international students in a safe, compliant, and cost-effective manner. For 20 years prior to INTCAS, DarrupBoychuck managed all aspects of USjournal.com and its family of 16 multilingual domains. In her professional volunteer capacity, DarrupBoychuck co-created an online tool to help colleagues measure return on investment in international student recruitment. She currently serves on two task forces for the Groningen Declaration and is on the editorial board for NAFSA's flagship magazine International Educator.
2017 Recipient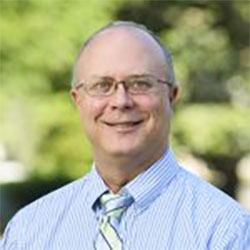 Bill Wallace
University of Alabama
Dr. Wallace has been in the ESL field since 1978 and is currently the director of the University of Alabama English Language Institute and VP Elect for Advocacy on the EnglishUSA Executive Board.
At the University of Alabama, he has been a strong advocate for internationalizing the campus and supporting the successful transition of English Language learners to full time degree-seeking study through pathways and conditional admissions programs he initiated. He created a study center to foster persistence and independent learning for students and his vision has made University of Alabama's ELI a world-class intensive English program where international students feel welcomed, supported, integrated, and celebrated.
In addition to his leadership at the University of Alabama, he has also served in various leadership roles in a broad spectrum of professional associations such as NAFSA, UCIEP, CEA, TESOL, AAIEP to name a few. He has served as mentor to many IEM Professionals and have worked tirelessly to advocate for international students, and to advance the ESL profession.
Words from his nominators:
"Within international education as a whole, he has become a go-to resource and inspiration for other administrators. He is the model for cultivating relationships with government sponsors and organizations all over the world."
"Dr. Wallace has earned deep respect in our field; furthermore, he has instilled energy and motivation in those who have witnessed his long-term commitment and unending perseverance. He has proven to us all that he is a humble leader with far-reaching vision who can bring a concept to life and then be found in the trenches contributing to do the work at hand."
Past Recipients
2016 - Marjorie Smith, University of Denver
2015 - Evelyn Levinson, American University
2014 - Marty Bennett, CollegeWeekLive
2013 - Julie Sinclair, Michigan State University
2012 - Mary H. Reeves, PhD, Commission on English Language Program Accreditation (CEA)