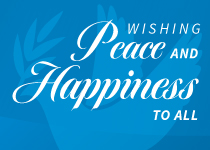 International educators work each day to build a more interconnected, peaceful world. Now is the time to reflect on our accomplishments, and our connections with each other, as we look ahead to new opportunities in 2019 for all of us to advance global understanding.
Thank you for your dedication to changing our world for the better through international education.
May your new year be filled with peace and happiness.
Best Wishes,
Esther Brimmer, DPhil
Executive Director and CEO