This chat room has been developed as a member-to-member resource intended to help international education leaders with Libyan students on their U.S. campuses learn about and share best practices and information related to relief for these students. Please post questions, comments, and best practices using the comment box below.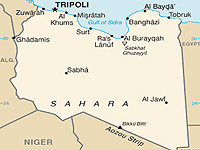 To Post a Comment
Type your message in the box below. Be sure to include your full name as well as the school where you work.


When you are ready to post, click the "Post as" button. You can post as a guest or log in with your Google, Facebook, Twitter, or Yahoo account.