Accommodations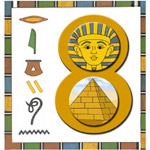 The 2015 Regional Conference will be held November 10-13, 2015 at the Hilton Mark Alexandria (General Hotel Information) in Alexandria, VA:
5000 Seminary Road
Alexandria, VA 22311
Region VIII has a block of rooms reserved for conference attendees. Housing is now open at a rate of $199/night. This rate is available November 9-13, 2015.
Special rates are guaranteed only through Monday, October 19, 2015. 
While we understand it may be possible to find cheaper rates elsewhere, we encourage you to stay at the conference hotel. If the region doesn't meet our room block, we are required to pay for the meeting space, which is a large expense to the region, and will likely increase all conference fees in the future. Please support the region and keep fees at a minimum by booking your room at the conference hotel.