Registration Details
| Event Date | Event Time | Registration Deadline | Registration |
| --- | --- | --- | --- |
| July 19, 2022 | 3:00 pm - 4:00 pm | | Registration Closed |
On January 21, 2022, the White House emphasized its continuing commitment to attracting new talent in the STEM fields (science, technology, engineering, and mathematics), and announced new actions "to advance predictability and clarity for pathways for international STEM scholars, students, researchers, and experts to contribute to innovation and job creation efforts across America. These actions will allow international STEM talent to continue to make meaningful contributions to America's scholarly, research and development, and innovation communities." These actions included new policy guidance on O-1 petitions for individuals of extraordinary ability and on national interest waivers of the labor certification requirement for certain permanent residence petitions, as well as a new "Early Career STEM Research Initiative" via the J-1 visa program.
This event will feature a discussion of these initiatives with Doug Rand, Senior Advisor to the Director of U.S. Citizenship and Immigration Services, and Amy Nice, Assistant Director at the White House Office of Science and Technology Policy.  Your questions will be addressed, as time allows, during the event.
The event is free of charge but must be registered for in advance. 
For more information on the administration's STEM initiatives, see: New Biden-Harris Administration Immigration Policies to Attract New Talent in STEM Fields 
By registering for this event, registrants agree to the NAFSA Terms of Use and Acceptance of Terms and NAFSA's Privacy Policy.
Speakers
Image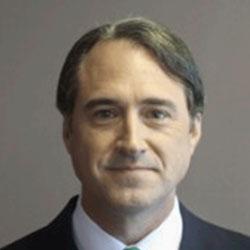 NAFSA: Association of International Educators
Steve Springer, JD, is director of regulatory practice liaison for NAFSA: Association of International Educators and manages NAFSA's engagement with federal agencies concerning regulatory practice issues, among other duties. Prior to joining the NAFSA staff he worked as an immigration attorney...