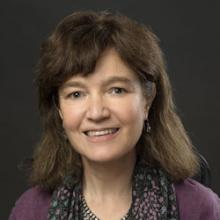 Catherine Ebelke, PA-C, CTH
Physician Assistant
Montana State University - Bozeman
Catherine graduated from Yale Medical School's Physician Associate Program in 1986. She has held a Certificate in Travel Health (CTH) since 2010. After a diverse career which included years working at community clinics in Harlan County, KY; Emergency Medicine in Saratoga Springs, NY; and Ranger-Naturalist at Glacier National Park, her focus turned to travel medicine.
Catherine was the health care provider for the Maya Mountains Archeological Project, a National Geographic expedition in Belize. She then had the honor of joining the staff at the renowned CIWEC Clinic in Kathmandu Nepal, which was an incredibly rewarding couple of years practicing as a PA as well as working on health education and community projects with local Nepalis.
Once back in the U.S., Catherine was hired at Montana State University Student Health Service where she became the coordinator and primary clinician of the International Travel Health Clinic, working closely with the Office of International Programs as well as students, faculty, and staff across the university. She has enjoyed this position for over 20 years.
Catherine was a founding member and is the current chair of the Travel Health Coalition of the American College Health Association and founding member of the Student Travel Abroad Interest Group of the International Society of Travel Medicine. She became actively involved with the development and execution of new collaborative research with ISTM and the CDC into morbidity and mortality for U.S. students who travel internationally. This research has been paused due to the COVID pandemic but will resume in the future. Catherine has presented at multiple national and international conferences and taught classes in the MSU Global Health program. She is an original and continuing member of the ACHA COVID-19 Task Force, which is currently writing its 4th edition of COVID Guidelines for US IHEs. She was honored to participate in the recent collaborative effort of NAFSA and Forum on Education Abroad to review and update Responsible Study Abroad: Good Practices for Health and Safety, to be released very soon!