Image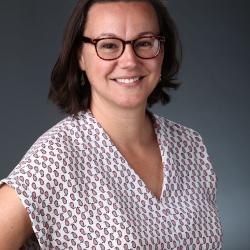 Chrissie Faupel, Ph.D.
Director of Education Abroad
Appalachian State University
MDP Trainer
Chrissie Faupel, PhD, is the Director of Education Abroad at Appalachian State University. She has oversight of all education abroad programs, international internships, and international student teaching. Chrissie has worked in the field of international education for ten years, with management responsibilities for seven years. She holds a MA in International Education from SIT Graduate Institute and a PhD in Educational Leadership and Policy from the University of South Carolina. Her research focuses on the history of education abroad and more specifically, the development and evolution of study abroad program providers.