Image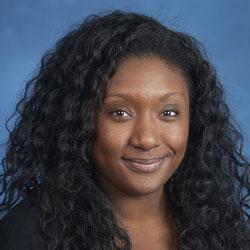 Diandra J. Prescod, PhD
Associate Professor and Program Coordinator of School Counseling
University of Connecticut
Diandra J. Prescod is an associate professor and program coordinator of school counseling at the University of Connecticut. Previously, she was an assistant professor and program coordinator of career counseling at Pennsylvania State University. Diandra received her PhD in counselor education from the University of Central Florida. She is active in the field of counselor education and presents her research nationally and internationally.
In 2017 she created Academic Wellness and Career Consultations from a partnership formed with Penn State's Department of Mechanical Engineering. The program offers career counseling services to students and Diandra directed the program from 2017-2020.
From 2019-2020 she was a member of the organizing committee for the Pennsylvania Career Development Association (est. 2019) that won the National Career Development Association's Outstanding State Division Award in 2020. In 2018, Diandra was awarded with the New Professional of the Year Award from the North Atlantic Region Association for Counselor Education and Supervision.