Image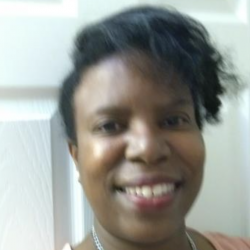 Leslie Garrison
George Mason University
Conference Planning Apprentice, RegionVIII
My interest International Education began with volunteering with Youth for Understanding as an Orientation Coordinator. I worked with other people many of whom were teachers, and we facilitated the mandatory orientations for international exchange students who came to the US for a year in an American High School. Many of the students were from Germany but there were others from additional countries.  With a background in the hospitality industry working in hotels, and destination management the field of IE is a career change. It was natural for me to work in travel logistics at the airport for Youth for Understanding- meeting exchange students when they arrived in my local airport and seeing students off on their flights back to their home countries.
I have served in other roles for Youth for Understanding as an area coordinator (being the main point of contact for an exchange student during the school year in the U.S.) and interviewed American Students who wanted to study abroad through YFU as well as vetting potential host families. I am currently volunteering for the American Councils for International Education reading application essays written by students who want to participate in exchange programs in the U.S. 
In the summer of 2020, I began a master's program in International Education at the School for International Training in Brattleboro, Vermont. I have been working in higher education administration since pursuing a second BA at Concordia University in Montreal Canada, I have also worked at the University of Minnesota in undergraduate admissions, George Washington University in a variety of administrative roles. I am currently looking for work in the Washington, DC metro area in higher education administration My short-term goal is to work as an International Student Advisor in a university or community college and am open to other related roles. I am excited to serve as an apprentice to learn more about event preparation and use this experience in my career.