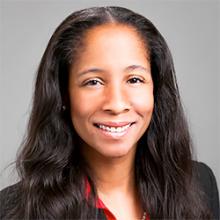 Rebecca Morgan
NAFSA: Association of International Educators
Senior Director, Media Communications and Advocacy
Rebecca Morgan is the senior director for media communications and advocacy in the department of public policy at NAFSA. The policy team is responsible for advancing policies that foster the exchange of ideas, create a commonsense immigration process, support the evolution and improvement of democratic institutions, and encourage enlightened global engagement. Morgan joined the NAFSA staff in January 2014.
Prior to that she served as Associate Director of Public Affairs for the National Trust for Historic Preservation where she managed national advocacy and public relations campaigns. She also served as a key outreach partner with the Trust's policy, legal and regional teams. In previous positions, she managed the communications, public relations and marketing of all programs, products and services of a national health professions education association where she created and launched some of the most innovative programs and services in pharmacy education such as American Pharmacy Educator Week, Academic Pharmacy Now magazine, and a new organizational website.
She has also served as the liaison between county citizens, facility patrons, political figures, board members, media representatives and the organization. Morgan earned a BA in Communications with a minor in Spanish from George Mason University where she studied abroad in Costa Rica. She later obtained her MA in Public Administration from Webster University.
Contact Rebecca