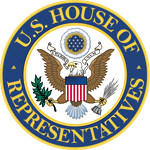 NAFSA and its members believe that international education and exchange—connecting students, scholars, educators, and citizens across borders—is fundamental. International education and exchange establishes mutual understanding among nations, prepares the next generation with vital cross-cultural and global skills, and creates conditions for a more peaceful world.
NAFSA encourages the House of Representatives to consider the issues below that make us a more prosperous, engaged, and secure nation.
Click the links below to read each of the issue briefs in full. Or download your printable version directly from this page.
1. Freedom to Travel to Cuba Act (H.R. 664), Cuba Trade Act (H.R. 3238)
Download a printable copy

2. High-Skilled Immigration Reform - U.S. House of Representatives
Download a printable copy