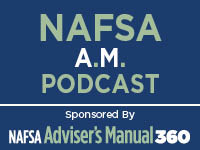 NAFSA A.M. Podcasts highlight the latest higher education immigration information. Led by NAFSA Director of Regulatory Practice Liaison Steve Springer and NAFSA Director of Immigration Practice Resources David Fosnocht, each episode introduces new developments and discusses relevant trends that advisers of international students and scholars need to know.
Download the NAFSA A.M. Podcast to listen on the go, or stream episodes right at your desk. The NAFSA A.M. Podcast is your first step for staying current on U.S. laws, policies, and procedures related to international student and scholar immigration and visa issues.
Tune in and let Steve and David help you navigate higher education immigration and make the most of your NAFSA Adviser's Manual 360 license.

Steve Springer
Director of Regulatory Practice Liaison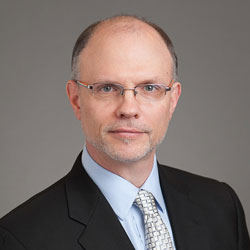 David Fosnocht
Director of Immigration Practice Resources
Episode Guide