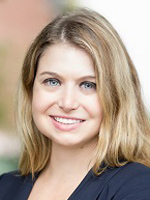 The needs of international faculty and scholars who come to the United States to teach and conduct research often differ greatly from those of the foreign students at the same institution. International scholar advisers like Janica Cimo from the University of Delaware offer advice and planning to help this special group thrive on campus.
In 10 words or fewer, what do you do?
Immigration advising and programming for J-1 and H-1B visiting scholars.
| | |
| --- | --- |
| School Type | Research University |
| Total Enrollment | 21,800 |
| International Enrollment | 3,700 |
| NAFSA Region | Region VIII |
How do you spend a typical work week, breaking your time into percentages?
Processing all aspects of J-1 and H-1B immigration documents – 30 percent
Advising the international population, primarily J and H visa status, regarding all non-immigrant compliance issues – 25 percent
Advising academic departments and faculty in all matters pertaining to international scholars and employees – 25 percent
Creating and implementing programs for international students and scholars – 20 percent
What factors at your organization make this position different from similar ones elsewhere?
There is a real push for globalization on campus. Our office is constantly involved in campus and community collaborations in order to make the international population a bigger part of the university. In the past year alone, the number of Office for International Students and Scholars (OISS) programs offered for international students and scholars has more than quadrupled.
What is one thing that many people don't understand about the work you do?
The different types of visas and immigration regulations. There is a lot of terminology and legal jargon when dealing with immigration regulations. It's important for me to always remember to explain regulations and institutional policies in a way that anyone outside of the field can understand.
What skills, experience, and qualifications are necessary for doing your job? What qualities would make someone exceptional at your job?
It's necessary to have great attention to detail, interpersonal skills, and familiarity with immigration regulations. An exceptional candidate would also have experience working with different cultures, previous experience working in a higher education setting, and at least a year of experience working with H-1B and J-1 visas.
What is the most rewarding aspect of your job?
Interacting with visiting scholars and employees and finding out what brings them to our institution. It's great to see all the fascinating research that scholars and employees are doing. It is very rewarding to read about them in our campus newsletter and to know that I was a part of helping make it all possible.
What challenges come with the job?
Understanding and working within the limitations of immigration and institutional policies. There are so many "grey areas" in immigration regulations that are up to interpretation. It is extremely important that an international office implements clear institutional policies for the "grey areas" to alleviate some of the stress and challenges that come along with these particular cases.
What positions did you hold before your current role and what decisions led you to where you are today?
I worked for the International Services Office at George Washington University. I also worked as an English language and cultural assistant in Malaga, Spain. It was my time working and studying abroad that interested me in pursuing a career where I would be able to continue to interact with people from all over the world.
What advice do you have for job seekers interested in your position?
Take advantage of the many great networking opportunities through NAFSA regional and national conferences, and other international organizations.
What program or event has left the biggest mark on you in your career?
We've started an OISS coffee hour this semester. It has been great opportunity to spend time with students and scholars outside the regulatory advising. This event takes place every Friday and is a great place for international visitors to make friends; enjoy a variety of beverages and snacks; and share and learn about different cultures. On average, we have had more than 100 local and international students, scholars, faculty, and staff in attendance every week.
View more professional profiles to continue exploring international education career paths.