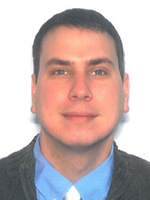 Every year, hundreds of thousands of international students and scholars journey to the United States to study at institutions across the country. Certain students may receive financial assistance from government agencies in their home countries, and in these cases, advisers like Andrew Janusz at Northern Arizona University are tasked with facilitating communication between the sponsors and students in addition to their normal duties.
In 10 words or fewer, what do you do?
I manage and coordinate all aspects of sponsored student programs.
| | |
| --- | --- |
| School Type | Research University |
| Total Enrollment | 23,597 |
| International Students and Scholars | 1,080 |
| NAFSA Region | Region II |
How do you spend a typical work week, breaking your time into percentages?
 
Sponsored student program administration and communication – 40 percent
F-1 and J-1 international student and scholar advising – 30 percent
International student and scholar programming – 20 percent
Community and university outreach – 10 percent
What factors at your organization make this position different from similar ones elsewhere?
This position was created to manage all of the sponsored students and be the main liaison between the university and sponsor. My role fluctuates between international student and scholar adviser, and sponsored student program coordinator. This enables someone in this position to be extremely familiar with immigration rules and regulations, and sponsor and scholarship regulations. It's important to have someone in this position at schools that see a high number of sponsored students or working actively with sponsoring agencies.
What is one thing that many people don't understand about the work you do?
Sponsored student program administration is only one part of the job. A lot of effort goes into developing outstanding rapport with sponsoring agencies and governments, and university officials. This job requires a firm understanding of your institutional policies and the ability to be flexible in unique situations.
What skills, experience, and qualifications are necessary for doing your job? What qualities would make someone exceptional at your job?
This job requires detailed organizational skills; sound knowledge of student and scholar immigration rules and regulations; and excellent communication skills between institution and sponsors.

A successful sponsored student program coordinator must know his university backwards and forwards but also understand the sponsoring agency or government. It requires someone who can multi-task, communicate effectively, and compromise.
What is the most rewarding aspect of your job?
Although my specialization is working with sponsored students from the Middle East, this job gives me an opportunity to meet and advise students from all over the world. I got into this field because I was once an international student, and I found it to be the most rewarding experience of my life. Now I have an opportunity to advise international students and develop relationships with their sponsoring agencies.
What positions did you hold before your current role and what decisions led you to where you are today?
I was assistant director of the Model United Nations Program at Old Dominion University, and advisor at the Embassy of the State of Kuwait's Cultural Division. My decisions to continue working with and continually research students from the Middle East have helped me progress to this particular position.
What advice do you have for job seekers interested in your position?
They need to understand that this position requires a cultural understanding of your sponsors and their students. Take an active interest in those who you work with and communicate with. Attend conferences, study abroad, learn effective communication methods, and most importantly, travel overseas.
What program or event has left the biggest mark on you in your career?
Getting an opportunity to work with all students has been very rewarding. I do not feel there was one particular student or program that has had the biggest mark, as they all have been a big mark on my life. However, getting the opportunity to study abroad in both undergraduate and graduate school has probably had the biggest mark on my life. Without these experiences, I perhaps would not be so open to different cultures.
View more professional profiles to continue exploring international education career paths.