International work or internship experiences can be helpful for students preparing to enter a globalized and highly competitive workforce. How can your institution create these kinds of unique opportunities for your students? How do you assist students in connecting their study abroad experience with their career aspirations?
The content will be relevant to those working in education abroad, career services, and student services.
In this NAFSA on-demand e-Learning Seminar series, presenters provide helpful tips and resources for study abroad and career office professionals to create, promote, and maintain programs that facilitate professional development for students.
Series Objectives
After attending this NAFSA e-Learning Seminar series, participants will be able to:
Collaborate with partnering organizations and companies to design and develop international internships according to the needs and interests of students;
Outline best practices for identifying, selecting, and maintaining professional relationships with partnering organizations and companies;
Develop strategies to integrate career development into study abroad programming as a means to guide student job search preparation;
Communicate the value of study abroad as professional development to students while helping them set career-related goals.
NAFSA On-Demand e-Learning Seminars featured in this Series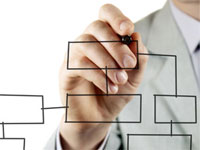 Developing an International Internship Program
With the resource-heavy nature of internship programs, it is crucial that your campus is prepared to meet the growing demand. The international education office can provide unique opportunities to prepare students for a globalized and highly competitive workforce.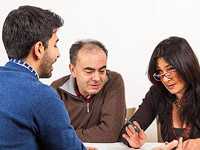 Helping Students Translate Study Abroad for the Job Search
Students and their advisers often struggle with how to articulate international experiences in terms that are relevant to prospective employers. How do you help students elevate the study abroad experience beyond a bullet point on a résumé or an anecdote at the interview?