| | |
| --- | --- |
| Recording Price | $189 (member) $286 (nonmember) |
International educators must meet the changing and growing needs of today's Chinese student. U.S. campuses continue to enroll more Chinese undergraduates each year. Yet, this growth is happening faster than the development of policies and services designed for them.
This content will be relevant to international student advisers, international admissions officers, senior international officers, academic advisers, student affairs staff, faculty, and counseling staff.
In this NAFSA on-demand e-Learning Seminar series, administrators can gain insights from other campus professionals to help answer the following questions:
What are the best practices for integrating these students into campus life, into the classroom, and into the community?
What are some of the issues schools face with the sudden influx of students from one country?
How do the needs of these students differ from other international students on U.S. campuses?
Series Objectives
After attending this NAFSA e-Learning Seminar, participants will be able to:
Discover and utilize best practices for orienting and supporting the academic and social needs of Chinese students on campus;
Develop campuswide infrastructures to attract, support, and retain this growing student population based on the students' expectations, preparedness, and needs;
Distinguish how to facilitate student collaboration with faculty and academic advisers to improve student integration and success in the classroom;
Identify academic differences and adjustment needs of Chinese students on U.S. campuses.
NAFSA On-Demand e-Learning Seminars featured in this Series
Successful integration of Chinese students into your campus starts with understanding the students themselves. Campuses need to reassess how to welcome, educate, and support these students on their campuses.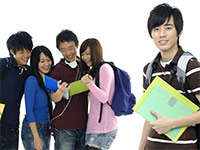 Cultural Insights for Better Integration
Today's Chinese students are different from the students of previous decades and they are enrolling in unprecedented numbers in U.S. colleges and universities. What affects the integration of Chinese students on your campus?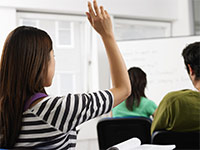 Understanding the U.S. Classroom
Chinese students encounter many common problems in the U.S. classroom, ranging from issues of academic integrity to building relationships with faculty and academic advisers.