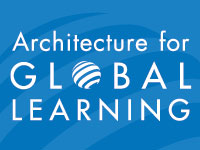 Architecture for Global Learning is an online professional enrichment series developed by NAFSA Academic Programs for faculty, scholars, and administrators seeking to strengthen their understanding of global learning and transform institutional global learning goals into concrete curricular and co-curricular student experiences.
Mark Grace, Senior Director of NAFSA's Academic Programs, explains what participants can expect from this yearlong, six-part series.
Many definitions and descriptions swirl around the thinking, practices, and objectives of global learning. How will the Architecture for Global Learning series help participants understand these varying viewpoints on global learning and determine the best strategy for integrating global learning at their institution?
The most significant goal of the Architecture for Global Learning series is to enable participants to critically deconstruct the points of view around global learning and understand and articulate how global learning is different, yet still integral, from campus internationalization. This year's offerings will explore the ways global learning is being affected by extreme nationalism; how global learning fits within STEAM'D, foreign language, COIL, and collaborative research environments; and how faculty and administration are answering the question of how to assess global learning. At the conclusion of the series, participants will have a well-grounded understanding of why efforts to promote global learning continue to be relevant and important for faculty, students, and administration; specific ideas for how global learning can be integrated into curricula and co-curricular activities in various contexts; and means to assess global learning outcomes and program effectiveness.
Why should today's students be global learners?
The response to this is really, "why aren't more students today global learners?" The coming avalanche of globalization and internationalization is one that higher education is not going to get ahead of. It is imperative for faculty and institutions to equip their students right now with a solid understanding of global perspectives and systems and teach them to identify and think critically about interconnectedness, both in terms of how global issues are linked but also how their own lives and local communities are connected to the wider world. Incorporating global learning throughout the higher education experience and graduating true global learners is fundamental to successfully tackling the "wicked problems" we all face.
I should note that it's also not just problems that require global learning; it is also opportunities that exist in diverse human organizations and the meaningful cross-cultural interactions that can take place. These opportunities make for richer, more thought-expanding experiences in the world. Isn't that something that all students should have?
What value does the Architecture for Global Learning Series bring to the conversation about how colleges and universities are preparing students?
The value of the Architecture for Global Learning series lies in its being designed to help faculty and institutions prepare themselves for the demands of educating students for success in a competitive and rapidly globalizing workforce. The series brings a working, practical understanding of what global learning is and what it means to faculty and institutions. Participation in the series prepares educators for questions on how higher education will meet the ever-increasing expectations for student success from students and their families and communities, employers, and regulators and accreditors.
Who should participate in the Architecture for Global Learning series?
If you have a responsibility for helping to advance your students' critical global knowledge, skills, and attitudes and related competencies at your institution or organization, and you want to learn how to enhance your capacity for this work by learning from others' expertise and experiences and connecting with peers to discuss challenges and best practices, the Architecture for Global Learning series will be an ideal and practical resource for you. Subscribing to the series will also allow you to take advantage of other global learning resources that NAFSA offers, providing further opportunity to build your knowledge and skills related to designing, implementing, and assessing global learning initiatives. Through these sessions, supplementary discussions and resources in a Network.NAFSA community, and access to other professional enrichment opportunities, the Architecture for Global Learning series will help you become a go-to resource on global learning at your institution.
Learn more about the Architecture for Global Learning series