Jeffrey Selingo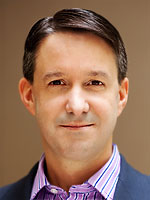 Jeffrey Selingo, an author, columnist, and speaker, has spent his journalism career covering the business of colleges and universities worldwide.
His book, College (Un)Bound: The Future of Higher Education and What It Means for Students, explores the college of tomorrow–how families will pay, what campuses will look like, how students will learn, and what skills will lead to success in the job market.
A contributing editor to The Chronicle of Higher Education and professor of practice at Arizona State University, Selingo's work focuses on innovation in higher education and how students, parents, and employers should value one of the biggest purchases in life, the college degree.
Selingo is the former top editor of The Chronicle, where he worked for 16 years in a variety of reporting and editing roles. His writing has also appeared in The New York Times, The Washington Post, The Wall Street Journal, and The Huffington Post, and he is a contributor to the LinkedIn Influencer program, where you can follow his blog posts on higher education.
Susan Crichton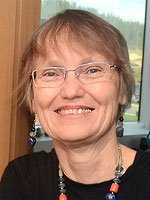 Susan Crichton is an associate professor in the faculty of education at the University of British Columbia's Okanagan Campus and the founding director of the Innovative Learning Centre.
She teaches in both the bachelor of education and graduate programs, focusing on trades and technology, new media, the Maker Movement, and appropriate technologies. Crichton's research explores the thoughtful design and development of learning environments to enable quality teaching and learning, especially those in challenging contexts. She is an early adopter of simple digital approaches for qualitative research to honor and enable participant voice.
Internationally, Crichton has worked for the Canadian International Development Agency (CIDA) in western China and the Asian Development Bank in Hunan Province, focusing on ICT innovations to enhance basic education and professional development. She has been invited to work in Bhutan, Chile, and Tanzania, principally in the area appropriate technologies. Crichton has experience in education for rural and remote communities.
Brian Etheridge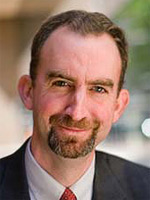 Brian Etheridge is associate provost for academic innovation at the University of Baltimore, a position he began in 2013 after six years of honors administration at two universities. His office is responsible for supporting, coordinating, and institutionalizing innovative approaches to teaching, student learning, curriculum and program development. Incorporating the honors program, teaching and learning center, and a new university-wide experiential learning program, his team works closely with administrators, faculty, and staff to provide students with cutting-edge, high-quality educational experiences that contribute to their personal, civic, and professional growth. You can follow the work of his office at http://blogs.ubalt.edu/academicinnovation/.
He also works as a consultant for the National Integrated Cyber Education Research Center (NICERC) on replicating a Department of Homeland Security-funded professional development model for cyber education across the United States. A student of international affairs by training, he is an accomplished historian of American foreign relations, winning the Stuart L. Bernath Scholarly Article Prize from the Society for Historians of American Foreign Relations (SHAFR) in 2009.
Jon Rubin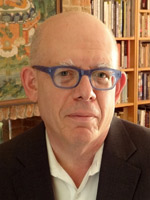 Jon Rubin is the founder and director of the SUNY Center for Collaborative Online International Learning (COIL), which is a unit of the State University of New York's Office of Global Affairs. He has also recently directed the National Endowment for the Humanities–funded COIL Institute for Globally Networked Learning in the Humanities, which engaged 22 U.S. and 25 international universities in developing collaborative, shared, networked classrooms.
He was professor of film and new media at SUNY Purchase College, where he developed a cross-cultural video course in which SUNY students coproduced videos over the Internet with students in Turkey, Lithuania, Mexico, Belarus, and Germany. His own films have been shown at the Museum of Modern Art and at the Whitney Museum in New York City. As a media artist he is best known for his Floating Cinema, a choreography of media images moving across the water at night. He has received Guggenheim, National Endowment for the Arts, Ford Foundation, and Fulbright fellowships.