NAFSA's Diversity Impact Program supports institutions serving underrepresented populations by helping them expand capacity, grow study abroad, and increase student global competencies. The goal is to help build diversity within international education, both in the development of professionals and by assisting these institutions in their efforts promoting internationalization on their campuses.
In its third year, the program has grown to provide international education professionals from tribal colleges and universities; historically black colleges and universities (HBCUs); Hispanic-serving institutions (HSIs); and community colleges and associates colleges, with complimentary NAFSA membership, registration to the NAFSA Annual Conference & Expo, and yearlong mentoring and professional development opportunities.
Community College or Associate College

Mandy Aldridge is an academic advisor at Sauk Valley Community College (SVCC) in Dixon, IL, and will soon be a designated school official (DSO). Prior to coming to SVCC, Aldridge spent seven years as a DSO at a small liberal arts university in rural Iowa. There, she was able to see first-hand just how much enrichment international students bring to rural communities. She considers community college to be a whole new world with new challenges and opportunities to take on. Aldridge is a doctoral student at Benedictine University in Lisle, IL, where she is pursuing a degree in higher education administration and organizational change.

Jackie Boboye is a professor/counselor and multicultural club advisor at Chaffey College in Rancho Cucamonga, CA. She is also a member of both the California Teachers Association and the National Education Association. Boboye has a BA in sociology/social work and an MA in education with an emphasis in counseling from California State University, San Bernardino. She is a doctoral candidate in the Educational Leadership and Management program at Capella University. Her proposed dissertation title is: "Improving Engagement for Distance Learning Students Through Non-Face-to-Face Counseling: An Action Research Study." Boboye is an active community organizer, mentor, and volunteer at Grace International, where she facilitates workshops to prepare students for academic and career success.

Loida Vicki Cedeno joined the Office of International Education and Study Abroad Programs at Bronx Community College in 2014. Cedeno was born in the Dominican Republic, and given her own experiences as an ESL student growing up in America, she understands the challenges many immigrant students face within the American education system. After September 11, she returned to New York City to attend Iona College and served as the assistant to the provost for academic affairs. There, she was exposed to international education and study abroad programs. She earned her BA in mass communication and MA in public relations from Iona College.

An Chu has worked in the field of international education for about 10 years. She earned her two bachelor's degrees in Vietnam, went on to study at an American community college, and then earned her master's degree in international business at Seattle University in Seattle, WA. Having always loved marketing and higher education, Chu chose a career in marketing and recruiting for Skagit Valley College's International Programs Office. Prior to this position, she worked for South Seattle College as their international marketing associate and program coordinator, and at Seattle University as an accounting assistant.

Amanuel Gebru, PhD, is currently the dean of social and behavioral sciences at Moorpark College in Moorpark, CA, where he provides leadership for several programs including: psychology, sociology, economics, history, political science, philosophy, criminal justice, film studies, child development, outreach, the child development center, matriculation, international students, and foster and kinship care education. Gebru received his BA in communication and his MS in counseling with an emphasis in student development in higher education from California State University, Long Beach. He completed his PhD in organizational leadership at the University of La Verne.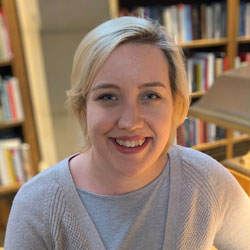 Keavy Gilbert is an international admissions coordinator and designated school official at South Seattle College (SSC) in Seattle, WA. Gilbert studied abroad in the Republic of Ireland while completing her BA in history from Boston College, before completing her interdisciplinary MA in Irish studies at Queen's University Belfast in Northern Ireland. In her current role at SSC, Gilbert processes international student applications and advises students on admissions, immigration, and transfer processes. As a participant in NAFSA's Diversity Impact Program, Gilbert is looking forward to the opportunity for increased professional development, especially with regards to data management and strategic enrollment management at open enrollment institutions.

Mohammad Arif Mujaddedi graduated from Kabul University, Afghanistan in 2005 with a BA in English language. Right after graduation, Mujaddedi received the prestigious Fulbright Foreign Language Teaching Assistant scholarship sponsored by the U.S. Department of State, and served as a Fulbright scholar at Indiana University Bloomington during the 2006-2007 academic year. Mujaddedi worked for the U.S. Embassy in Kabul for seven years as an EducationUSA advisor and cultural affairs specialist managing the Fulbright Scholarship programs in Afghanistan. Mujaddedi is currently serving as an international student advisor at Northern Virginia Community College (NOVA) in Annandale, VA.

David Orsburn is the coordinator of international admissions at Oklahoma City Community College (OCCC). Orsburn earned a bachelor of arts degree in sociology in 2007 and a master of human relations degree in 2010, both from the University of Oklahoma. Orsburn started his career at OCCC in 2010 as an admissions advisor, and then moved to his current position in 2013.

Maureen Salzer, PhD, chairs the Humanities and Speech Department at Pima Community College (PCC) in Tucson, AZ. She also teaches literature and writing. PCC is a Hispanic-serving institution and enrolls many native students. Her BA and MA degrees are in English, and she received her PhD from the University of Arizona. Her lifelong interest in travel led her to teach abroad in Scotland in 2009. She is now involved in PCC's international education initiative and she hopes to develop study abroad and student exchange programs for PCC students. Another one of her goals is to internationalize the curriculum in general education courses.

Beverllyn Vasquez is the international recruitment manager at Fox Valley Technical College (FVTC). Prior to FVTC, she worked in the human services field as an assistant social worker and domestic violence advocate. She started her career in higher education as an English language learners lab aide in 2010, and then as the part-time marketing assistant at the Center for Global Cultures. Currently, she is responsible for the development and implementation of international recruitment and enrollment strategies at FVTC. Vasquez works extensively with key constituencies to ensure optimal efficacy throughout the international recruitment process. She earned a network specialist associate degree and an undergraduate degree in business management and communications.

Diana Watson is the regional director/international studies coordinator for Central Community College in Hastings, NE. She began her career with the college as a secretary in 1995 and then progressed to regional coordinator and interim associate dean for extended learning services. She was appointed as the international studies coordinator in 2013. She earned a BA in English from McPherson College and an MA in organizational management from Chadron State College. Watson is active in several community organizations and is past president of the Holdrege Literacy Council and the Adult and Continuing Education Association of Nebraska.
Hispanic-Serving Institution

Aaron Bruce, PhD, is the chief diversity officer at San Diego State University. He is president of the Southern California Association for Diversity Officers in Higher Education and a certified diversity trainer. His work in Latin America and Africa includes research on management, public health, education, and diversity abroad issues. He holds a BA in economics and political science, with a certificate in Latin American studies from Michigan State University. He has an international MBA from the United States International University, and is the first African American male to earn a PhD from the University of Rhode Island doctoral program in education.

Nora Galvan is an international credential evaluator at St. Mary's University in San Antonio, TX. Galvan has worked in many capacities at various Hispanic-serving institutions in Texas including The University of Texas at Brownsville, Texas A&M International University, The University of Texas at San Antonio, and St. Mary's University. Although she has eight years of experience in the field of higher education, including involvement with academic advising and enrollment management, she is still fairly new to the field of international education. Nonetheless, this is the field in which she sees herself flourishing.

Jennifer Montero is the director of the Office of International Affairs and Projects for the College of Business at Florida International University in Miami, FL. She serves as the international liaison and manages international agreements and collaborations. Montero received her BA in 2014 in international studies and Spanish with honors from Austin College in Sherman, TX. She completed her MA in intercultural relations in 2006 from Lesley University in Cambridge, MA. Montero has worked for companies such as Ernst and Young Chile and AACSB International in international coordination roles. She has traveled extensively in South America and is fluent in Spanish and English.

Elizabeth Huskin is the assistant director of international and study abroad programs at the University of Houston–Downtown (UHD). UHD is a Hispanic-serving institution and half of the students are nontraditional students with an average age of 28. Huskin is responsible for a one-person office that handles all study abroad advising and program development. Before coming to UHD, she was a program manager at BCA Study Abroad for 11 years.

Alexandra Neves, PhD, is an associate professor of TESOL/bilingual education at Western New Mexico University (WNMU). Originally from Brazil, she trained EFL teachers at the Universidade do Sul de Santa Catarina (UNISUL) for many years. She has written articles on language learning and multicultural education. Her book From ESL Students to Bilingual/ESOL Teachers: A Journey was published in 2008. Her main interests are in the field of language acquisition, critical pedagogy, and teacher education. For the past two years Neves has been heading the Office of International Studies at WNMU.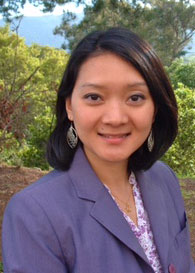 Supinda Sirihekaphong serves as the international program manager at Cañada College in Redwood City, CA. She came to Cañada College after working in private, four-year universities. Her commitment to providing navigational skills to increase access and success drives her service to both international and domestic students. During her formative years she attended New York City public schools and Ruamrudee International School in Thailand. She is a first-generation college graduate. She earned a BA in communications from Bond University in Australia, an MS in nonprofit management from The New School in New York, and is an EdD candidate in San Francisco State University's Educational Leadership program.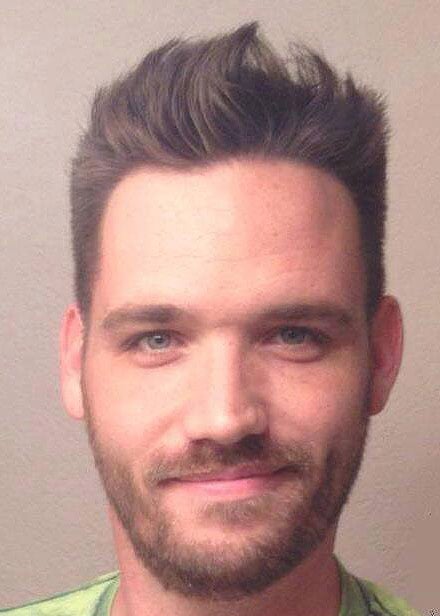 Joshua Vanderhoof has a BA in psychology with an emphasis in organization management, and is currently finishing an MA in communication studies researching identity construction in social media. In his role as an international recruiter at New Mexico State University (NMSU) he works closely with students and the local community to provide spaces for intercultural exchange. He is the staff advisor for Gender Diverse Aggies, a student organization at NMSU that provides gender nonconforming, transgender, and interested community members a forum in which to meet and discuss issues of mutual concern and interest. He speaks openly and writes about topics of inclusion and the need for diversity in religious communities.

Cristina Victoria Sanchez began her career in international education two years ago developing short-term training programs for international faculty and administrators. After working on a large student exchange program, she realized she had a passion for student exchanges and made the transition to study abroad. Sanchez is currently the program coordinator for education abroad services at the University of Texas at San Antonio (UTSA). She is a two-time alumna of UTSA, earning a BA in anthropology in 2009 and an MA in educational leadership and policy in 2013. She believes her participation in NAFSA's Diversity Impact Program will be an important building block in developing her professional skills.
Historically Black College or University

Glen Bowman, PhD, is the director of international programs and a professor of history at Elizabeth City State University (ECSU). He has been at ECSU since 1999. He served as chair of the Department of History and Political Science from 2008 to 2011. He became the director of international programs in October 2013. He teaches world civilizations II and upper-level European and world history courses. He has written and edited The Razor's Edge, a critical thinking text /world history reader. The royalties from the book have been used to fund the Leonard Ballou Memorial Fund, which has been tapped to fund student scholarships. He earned a PhD in history at the University of Minnesota.
Duwon Clark is the coordinator for international student services at Lincoln University in Jefferson City, MO. He is currently responsible for programming, issuing travel documents for international students, and managing the Dr. Jabulani Beza International Student Center. He earned a BS in political science with a concentration in international relations from Florida Agricultural and Mechanical University in Tallahassee, FL. Clark has studied in Ghana and traveled as a research and immersion scholar to several other countries, including China and Brazil. He is also an active board member of Hope for Caribbean Kids Incorporated.

Monica Hayes, PhD, is an education and health consultant and works full-time as the lead instructor/coordinator for Florida Agricultural and Mechanical University's Intensive English Language Program. She earned an EdD from the University of Phoenix, an MSW in psychotherapy from the University of Connecticut, and a MAT in Hispanic literature from the University of Vermont. Hayes is bilingual and bicultural by training, and has been a teacher, psychotherapist, and a senior level administrator in the medical, mental health, transportation, and education fields. Hayes believes that professionals serving the public in the 21st century must model cultural and linguistic competency.

Pamela E. Johnson serves as a study abroad counselor/advisor in the Division of International Affairs at Morgan State University (MSU). Her primary focus is the Southern cone. Her current job responsibilities include developing study abroad opportunities, advising students on eligibility requirements and applications, and implementing business policies to manage the logistics and financial solvency of the study abroad programs at MSU. This is her first venture into the field of international studies, however, in past professional opportunities, she has been responsible for international marketing efforts and directed several global studies and projects.

Ida Jones began her career at Virginia Union University (VUU) in 1986. During her tenure at VUU, she has served in several management positions including the director of housing and the compensation and benefits officer. She currently serves as a program assistant in the Center for International Studies. In this capacity since July 2013, she has been able to utilize her creative programming and leadership talents to enhance the global programs offered by the Center.

Esther Lee, PhD, is the director of the Intensive English Language Program and an assistant professor of English and foreign languages at Claflin University. There, she developed the curriculum and effective instructions for international ESL students. Based on teachers' oral corrective feedback in the classroom, she investigated how and in what ways teachers should teach the English speaking language to international students and L2 learners. For further research Lee is planning to develop "a rapid and effective model of international students' (non-native English speakers') speaking improvement through teachers' corrective feedback." She received her PhD in foreign and second language education, specializing in TESOL, from Ohio State University.

Re'Shawn Rayford is the study abroad/exchange program coordinator at Dillard University. She holds a BA in marketing from Grambling State University and is pursuing her MBA. Rayford enjoys working in higher education and with students from diverse backgrounds. She was recently elected to the College Consortium for International Studies Board of Directors as a member-at-large for three terms. Rayford is active in her community and is a member of Alpha Kappa Alpha Sorority, Inc.

Jewell Green Winn, PhD, has over thirty years of experience in higher education and currently serves Tennessee State University as the executive director for international programs, deputy chief diversity officer, and assistant professor in educational administration. She provides leadership for the Office of Diversity and International Affairs. Winn holds a bachelor of business administration degree, master's of public administration, and doctorate of education degree. She is a member of several civic and social organizations, and has executed various community and university initiatives requiring extensive research in diversity and international issues as well as policy implementation.
Tribal/Indigenous College or University

Erin Riley is teaching at Southwestern Indian Polytechnic Institute (SIPI) in the field of natural resources. SIPI is a Native American/Native Alaskan Land-Grant Tribal College located in Albuquerque, NM. Riley has an undergraduate degree in forest science, a master's degree in botany, and a master's degree in natural resources management. She has traveled extensively throughout Southeast Asia, Central and South America, Europe, and parts of Africa, and was instilled with this love to travel after her Peace Corps experience in Ecuador. She is excited to meet new people and discover new opportunities for tribal college students in higher education.