In 2015 NAFSA welcomed the inaugural cohort of the Global Dialogue Fellowship Program, a new program for higher education internationalization leaders. The six Fellows from Africa are receiving support to attend two NAFSA annual conferences, providing them with opportunities to meet and collaborate with university leaders in the United States and from around the world. In addition, each Fellow is partnered with a Global Dialogue Partner, a U.S.-based international education leader, for ongoing discussion and sharing of expertise, information, and resources.
Through this program, NAFSA is committed to creating opportunities for dialogue and engagement on a global level to support the Fellows in designing new and deeper international programs for students, scholars, faculty, and exchange visitors at their home institutions.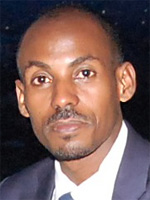 Desalegne Mengesha Degefaw
University of Gondar, Ethiopia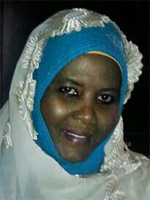 Zainab Ali Iddi
State University of Zanzibar, Tanzania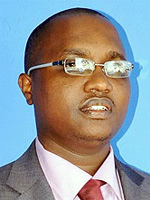 Jean Chrysostome Ngabitsinze
University of Rwanda, Rwanda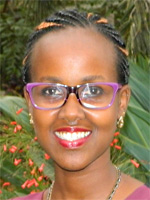 Nadia Nintunze
Université Lumière de Bujumbura, Burundi
Jane Wambui Njagi
University of Nairobi, Kenya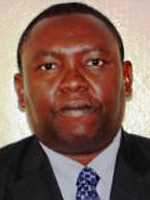 Alfred Anakalo Shitandi
Kisii University, Kenya
The Global Dialogue Partners for the 2015 Fellows include:
Charles Bankart, University of Kansas
Mell Bolen, Princeton University
Karen Brown, University of Minnesota
Elaine Meyer-Lee, Agnes Scott College
Michele Petrucci, Indiana University of Pennsylvania
Joy Stevenson, University of Central Missouri (emerita)
NAFSA thanks Massachusetts College of Art and Design and Northeastern University for arranging library research opportunities and housing for the fellows following the 2015 Annual Conference, and cooperating institutions Boston University, Simmons College, Wentworth Institute of Technology, and Wheelock College.
For more information, contact [email protected].