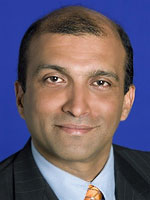 Abraham Varghese
Abraham Varghese, with two decades of professional experience in establishing strategic alliances in more than 40 countries, currently serves as the CEO-India at Academic Partnerships, LLC, a leading online education service provider to universities worldwide.
Previously Varghese had a long career at the University of Miami, where he most recently served as the assistant provost for globalization and was responsible for developing strategies and implementation plans for the globalization of the university. Prior to that, Varghese served for 12 years as the director for international and government relations at the university, developing global academic partnerships through trade missions, foreign embassy collaborations, and international economic development organizations.
Varghese has served as a board member on several international committees of economic development organizations, including the India-U.S. Chamber of Commerce of South Florida and the Miami Council for International Visitors, the official South Florida host for the U.S. Department of State International Visitor Leadership Program.
Barry Morris
Barry J. Morris is an institutional strategy and international education consultant and the vice chair of the board of directors of the Georgia Council of International Visitors. He is the former vice provost for global engagement and strategic initiatives at Kennesaw State University (KSU)—University System of Georgia, where he was responsible for leading KSU's global engagement mission and a variety of campus wide strategic initiatives. Morris has served as dean of American University of Nigeria and as a lecturer at a number of leading universities. He has experience in global banking and finance, and consulting in international education and business. Morris earned a BA in Russian and political science with a specialization in international relations from Tulane University, and an MA and PhD in international relations and international political economy from Emory University. He studied Russian at Moscow State University's Lumumba Institute and studied Chinese at Tsinghua University. Morris holds a certificate in global strategic management from Harvard Business School and has completed advanced studies in intercultural communication competency at the Intercultural Development Research Institute in Milan.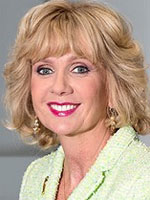 Ann Buller
Ann Buller moved to Canada from Scotland as a young girl and lived the immigrant experience. Since becoming president of Centennial College in 2004 she has led its transformation to a learning-centred college offering students experiences that underscore the benefits of global citizenship. A community college graduate herself, Buller has overseen Centennial's award-winning internationalization that attracts more than 5,000 visa students to its Toronto campuses annually. Centennial enjoys institutional partnerships in several countries, provides Western teacher training/methodologies in China, and has trained General Motors' dealers in 10 Middle Eastern countries. President Buller is a member of the International Board of the Chair Academy and is the past Board Chair of the Canadian Bureau for International Education (2012-14). As past Chair of the Association of Canadian Community Colleges (2011-14), she was instrumental in ensuring Canada was selected as one of the four countries to collaborate with India to revamp its post-secondary institutions.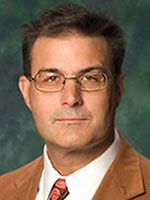 Richard Nader
Richard Nader is Vice Provost for International Affairs at the University of North Texas and serves on the APLU Commission on International Initiatives. Prior to his current post, he served as Director of Research Development within the Office of the Vice President for Research, establishing a new suite of faculty support and training programs and assisting UNT in securing over $7 million in the office's first 3 years of operation.
Nader was a Program Director at the National Science Foundation (NSF) Office of International Science and Engineering from 2005-2008, where he oversaw the peer review process and proposal management for solicitations designed to catalyze international research and education projects. He also managed the East Asia Pacific Summer Institute, NSF's flagship program for sending U.S. doctoral students to conduct independent research in Asia and the Pacific Rim.
Previously, he served at Texas A&M in International Programs as director of the Institute for Pacific Asia and at TAMU's Japan campus.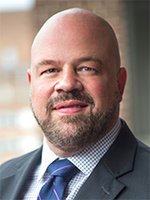 Erich Dietrich
Erich Dietrich is assistant vice president of global programs at New York University and associate dean of global and academic programs at NYU's Steinhardt School, where he leads in the strategic development of curriculum, partnerships and programming on both the graduate and undergraduate levels. Trained as a historian, Dietrich's expertise is in race and higher education in a comparative context, as well as internationalization in higher education. He teaches a biannual graduate study abroad course on race and higher education in Brazil, as well as a domestic graduate seminar on internationalization of higher education. He serves on the advisory board for the Institute of International Education's (IIE) International Academic Partnership Program for Brazil, which promotes US-Brazil collaborations in higher education. Dietrich holds a BA from Carleton College, an MA from the University of Wisconsin-Madison, and a PhD from New York University.
Lucy Apthorp Leske
Lucy Apthorp Leske, managing partner of the higher education practice, joined Witt/Kieffer in 1998 and has been an executive recruiter since 1992. She has led a broad range of searches, including presidential, vice presidential, decanal, and provostial searches during her tenure with the company, and her areas of expertise include academic affairs, student affairs, development, and finance and administration.
She has published national articles and presented at professional conferences on topics such as leadership transition, professional development for women and underrepresented individuals, and the recruitment and retention of staff.
Lucy serves on the Witt/Kieffer Diversity Task Force and works with clients to enhance diversity and inclusive excellence in leadership recruitment. She is a member of the board of trustees of Mitchell College in New London, CT.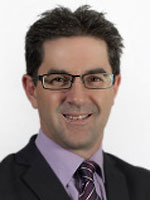 Stephen Connelly
Stephen Connelly is a Director of GlobalEd Services, an independent consulting firm specializing in international education, and has over 25 years experience in the field. He has held senior executive roles at RMIT and Swinburne universities in Melbourne, Australia, and was President of the International Education Association of Australia from 2008 to 2012. He is a graduate of Monash and Melbourne universities, and studied at the University of Cologne in Germany in the 1980s.
Stephen is a board member of ISEP and has recently been appointed Senior Consultant in International Education Leadership at Shandong University Weihai in China.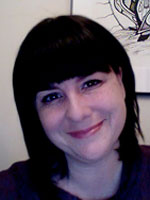 Kate Jennings
Kate Jennings has worked in international education in a variety of capacities at four different institutions in Canada over the past 17 years, most recently as Director of Education Abroad at the University of Alberta in Edmonton. She is currently an international education consultant based out of Vancouver, Canada.
Jennings was elected Chair of the International Mobility Chapter of the Canadian Bureau for International Education (CBIE) in 2001 and served on the CBIE Board of Directors from 2002 to 2005. She was a Course Coordinator and Instructor with the International Educators Training Program at Queen's University, Canada from 2003 to 2007, where she primarily focused on training for new education abroad professionals. Jennings has published and presented on a variety of international education topics, including invited sessions and workshops for CBIE and the British Columbia Council for International Education (BCCIE), as well as accepted workshops and presentations at the annual events of AIEC, BCCIE, CBIE, EAIE, and NAFSA.