In 2016 NAFSA welcomed a new cohort of the Global Dialogue Fellowship Program, a program for higher education internationalization leaders. The seven Global Dialogue Fellows from Africa are receiving support to attend two NAFSA annual conferences, providing them with opportunities to meet and collaborate with university leaders in the United States and from around the world. In addition, each fellow is partnered with a Global Dialogue Partner, a U.S.-based international education leader, for ongoing discussion and sharing of expertise, information, and resources.
Through this program, NAFSA is committed to creating opportunities for dialogue and engagement on a global level to support the fellows in designing new and deeper international programs for students, scholars, faculty, and exchange visitors at their home institutions.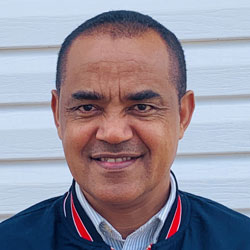 Zenebe Beyene
Addis Ababa University, Ethiopia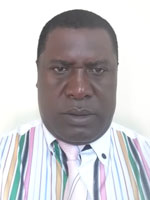 Thomas Brighton Bhebhe
Chinhoyi University of Technology, Zimbabwe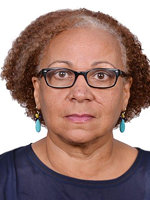 Carla Marilia Teofilo Braga
Eduardo Mondlane University, Mozambique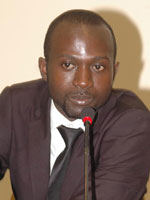 Johannes Buabeng-Baidoo
The University of the Gambia,
the Gambia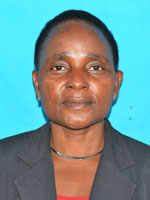 Aurelia Kokuletage Ngirwa Kamuzora
Mzumbe University, Tanzania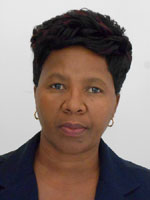 Nomathemba Ndiweni
Lupane State University, Zimbabwe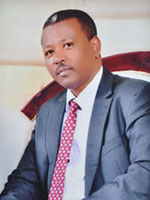 Yemataw Wondie Yehualashet
University of Gondar, Ethiopia
The Global Dialogue Partners for the 2016 fellows include:
Joseph DeCrosta, Duquesne University
Martha Denney, Colorado State University
Anne Hayner, University of Notre Dame
Kelechi Kalu, University of California Riverside
Shannon Márquez, Drexel University
John Sunnygard, University of Colorado Denver
Akbarali Thobhani, Metropolitan State University of Denver
See photos of the fellows from the NAFSA 2016 Annual Conference & Expo in Denver, Colorado.
NAFSA thanks Auraria Library in Denver, Colorado, for arranging research opportunities for the fellows following the NAFSA 2016 Annual Conference.