In 2017 NAFSA welcomed a new cohort of the Global Dialogue Fellowship Program, a program for higher education internationalization leaders. The five Global Dialogue Fellows from Africa are receiving support to attend two NAFSA annual conferences, providing them with opportunities to meet and collaborate with university leaders in the United States and from around the world. In addition, each fellow is partnered with a Global Dialogue Partner, a U.S.-based international education leader, for ongoing discussion and sharing of expertise, information, and resources.
Through this program, NAFSA is committed to creating opportunities for dialogue and engagement on a global level to support the fellows in designing new and deeper international programs for students, scholars, faculty, and exchange visitors at their home institutions.
Gladys Attah-Gyamfi
University of Cape Coast, Ghana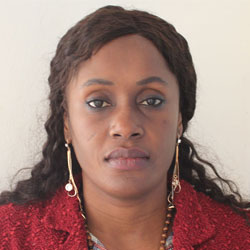 Khadidiatou Diallo
Gaston Berger University of Saint-Louis, Senegal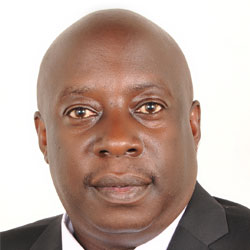 Gerald Kagambirwe Karyeija
Uganda Management Institute, Uganda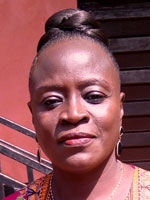 Suzannette Glena Mangay
Fourah Bay College, Sierra Leone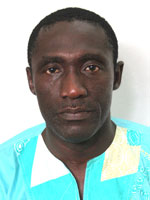 Johann Yaw Sekyi-Baidoo
University of Education, Ghana
The Global Dialogue Partners for the 2017 fellows include:
Stephen Kodjo Appiah-Padi, Bucknell University
Shontay Delalue, Brown University
Michele Petrucci, Indiana University of Pennsylvania
Mark F. Schaub, Grand Valley State University
Douglas B. Palmer, Walsh University
See photos of the fellows from the 2017 NAFSA Annual Conference & Expo in Los Angeles.
NAFSA thanks the University of Southern California for arranging library research opportunities for the fellows following the NAFSA 2017 Annual Conference.