Tools, Practices, and Integration
NAFSA's 2019 Global Learning Lab was a one-day professional development program for international educators designed to build awareness and strengthen skills in advancing global learning.
Global learning prepares students for the interconnected global economy, a top priority for universities and professional programs around the world. To meet the challenge, on-going institutional and program changes are necessary in curriculums, partnerships, faculty competencies, and much more.
The NAFSA 2019 Global Learning Lab brought together deans, faculty members, senior international officers, and scholar-practitioners from around the world to discuss strategies for incorporating global competencies into learning across the curriculum. The lab format provided participants with the unique opportunity for a deep dive into integrating global learning into their programs and across the campus.
Participants Gained
Examples of desired student outcomes for intercultural and global learning;
Insights on how to engage faculty in internationalization and promote global learning strategically across programs and across campuses; and
Awareness of accreditation challenges when developing international partnerships
Return to your institution with knowledge of best practices and new strategies on ways to prepare students with essential intercultural and global learning competencies for the 21st century.
Learning Objectives
Explain global learning definition(s) to build awareness and establish acceptance
Encourage the integration of global learning into curricula using practical strategies and tools
Promote interdisciplinary research and partnerships through the lens of global learning
Identify global competencies and relevance to workforce development
Highlight the urgency and benefits of global learning integration into the curricula
Provide tools to assess global learning outcomes and student outcomes
Participants furthered their understanding of opportunities offered by internships, fieldwork, and education abroad and gain access to strategies, tools, materials, and on-campus resources to help them plan for integration of global and experiential learning into their programs.
Featured Speakers
Image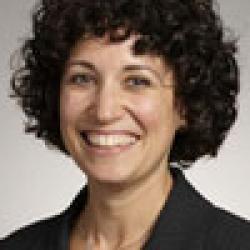 National Science Foundation
Karen Marrongelle is the assistant director of the National Science Foundation (NSF)'s Directorate for Education and Human Resources (EHR). She leads the EHR directorate in supporting research that enhances learning and teaching to achieve excellence in U.S. science, technology, engineering and...
Image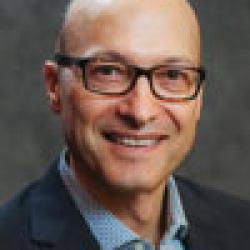 University of Michigan-Dearborn
Ilir Miteza is the associate provost for graduate, global, and digital education at the University of Michigan-Dearborn. He previously served as associate dean in the College of Arts, Sciences, and Letters at the university. Prior to joining the University of Michigan-Dearborn in 2001, Dr. Miteza...
Sponsors
NAFSA thanks New York University for its generous support of this event.