Location
Webster University Gateway Campus
470 East Lockwood Avenue
St. Louis , MO 63119
United States
Global Learning in the Research Environment: Convergence, Innovation & Impact
NAFSA's Global Learning Lab is a professional development program designed to build awareness and strengthen skills in advancing global learning. The 2020 Lab focuses on Global Learning in the Research Environment: Convergence, Innovation & Impact. Participants will work with experts, and with colleagues from around the world to explore how global learning is essential to the creation of innovative research and new knowledge that address complex, local and global problems.
This Signature Program will provide international educators, scholar-practitioners, and administrators with practical strategies based on real-life examples for developing global competencies, in the classroom, across campus, and in research that address global issues and creates new knowledge.
All disciplines, institutional types, and sectors of higher education have a responsibility to build global competencies in students to address complex global issues in locally-appropriate ways. This is done through the integration of global learning opportunities into curriculum, across programming, and through research design.
Experts will illustrate how global learning is essential to develop innovative research that addresses complex, interconnected problems, and that leads to new knowledge providing positive, and locally-appropriate impacts.
Through the lab format, participants will work with experts and colleagues from around the world to:
discuss and analyze approaches to working with students, faculty, and staff across disciplines and across sectors;
explore strategies to integrate global learning into curriculum, across programming, and into research design;
examine how global competencies highlight new modes of assessing and solving global issues, and how such competencies can raise new questions for research;
develop strategic action plans to integrate global learning into research design, courses, programs, and across campuses.
Speakers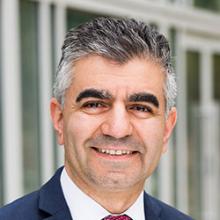 Babson College
Facilitator, Global Learning Lab
Amir Reza is the dean of the Babson Academy for the Advancement of Global Entrepreneurial Learning (Babson Academy), a dedicated unit within Babson College that inspires change in the way universities, specifically their faculty and students, teach and learn entrepreneurship. In this role, he is...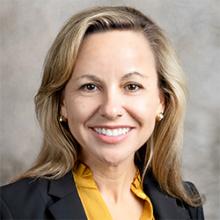 University of Iowa
Keynote Speaker, Global Learning Lab
Montse Fuentes, Ph.D., joined the University of Iowa as executive vice president and provost in June 2019. She came to the UI from Virginia Commonwealth University (VCU), where she served as dean of the College of Humanities and Sciences. Before joining VCU in 2016, Fuentes was head of the...
What is Convergence Research?
The National Science Foundation (NSF) explains that Convergence Research "is a means of solving vexing research problems, in particular, complex problems focusing on societal needs. It entails integrating knowledge, methods, and expertise from different disciplines and forming novel frameworks to catalyze scientific discovery and innovation."
What You Will Gain from Participating
Strategies to integrate global learning into research design, and the development of global competencies in courses and programs in support of this integration;
Examples of desired student outcomes for intercultural and global learning;
Insights to engage faculty and administrators in internationalization and promote global learning strategically across disciplines, across programs, and across campuses;
Knowledge and understanding of best practices to prepare students with essential intercultural and global learning competencies to address complex, interconnected problems through research.
Learning Objectives
Highlight the urgency and benefits of global learning integration into research design;
Explain global learning definition(s) and components to build awareness and establish acceptance;
Promote interdisciplinary, convergence research and international partnerships through the lens of global learning;
Identify tools to assess global learning outcomes and student outcomes;
Encourage the integration of global learning into programming and research design using practical strategies and tools;
Develop a strategic global learning integration action plan to facilitate the development of global competencies into research design, and into courses, programs, and campuses facilitating development of innovative knowledge.
Sponsor
NAFSA thanks Webster University for its generous support of this event!
Accommodations
Special housing for registrants of this program has been set aside at the headquarters hotel, Marriott St. Louis Grand. The link for housing can be found in your emailed registration confirmation, once you have registered for this program. To ensure your hotel room at the Marriott St. Louis Grand, please reserve your room via the link in your registration confirmation before March 23, 2020.
Agenda
Wednesday, May 27
9:00 a.m.-9:15 a.m.

Welcome and Opening Remarks

9:15 a.m.-9:45 a.m.
Introductory Keynote: Why Global Learning is Essential for the Creation of New Knowledge (to Address Global Issues)

Montse Fuentes, PhD, Executive Vice President and Provost, University of Iowa

9:45 a.m.-10:45 a.m.
Babson Global Learning Exercise

Amir Reza, PhD, Dean, Babson Academy for the Advancement of Global Entrepreneurial Learning, Babson College

10:45 a.m.-11:00 a.m.
Coffee (and transition to Breakout Sessions)
11:00 a.m.-12:30 p.m.
Breakout Sessions: Facilitated Discussions Part 1

Definitions and Frameworks
Operationalizing Global Learning Programmatically and Institutionally
Strategic Considerations

12:30 p.m.-1:30 p.m.
Networking Lunch
1:30 p.m.-2:30 p.m.
Breakout Sessions: Facilitated Discussions Part 2

Developing Programmatic and Institutional Global Learning Opportunities
Evaluation and Assessment
Resources and Stakeholder Engagement

2:30 p.m.-3:00 p.m.
Discussion and Concluding Remarks
4:00 p.m.-5:00 p.m.
NAFSA Plenary Address (Reserved Seating)