---
Higher Education and the Refugee Crisis
Thursday, May 28, 2020 | 12:00 p.m.-3:30 p.m.
The Seminar on Peace and Social Justice: Higher Education and the Refugee Crisis will bring together scholars and practitioners in peacebuilding and international education. This half-day event will turn our attention to the world-wide refugee crisis and highlight the role that higher education institutions play in addressing this issue both globally and locally. The program will feature a keynote speech that will offer a framework for the event and outline current developments, followed by two panels. The first panel will spotlight the work of higher education institutions from around the world and their involvement in issues related to refugees. The second panel will focus on the efforts of locally-based institutions, NGOs, and cities as they engage with refugees in their communities.
Don't miss this special opportunity to connect with fellow colleagues and learn about best practices employed by a variety of actors – including higher education institutions – in the field of peacebuilding to address the refugee crisis on your campus, in your local community, and around the world.
Keynote Speaker
Image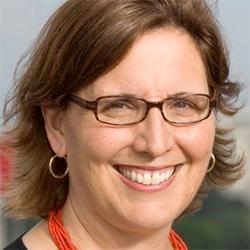 United Nations High Commissioner for Refugees
Anne-Marie McGranaghan is a resettlement and complementary pathways officer at the United Nations High Commissioner for Refugees (UNHCR). She has been working in UNHCR's Regional Office Washington since 2003 bringing nearly 25 years of refugee resettlement experience. In her current responsibilities...
Sponsor
NAFSA thanks Education in Ireland for their generous support of this event.