2015 Conference

This year, the Region VII NAFSA Conference will be held at the beautiful Savannah Hyatt Regency positioned perfectly on the waterfront and adjacent to the city's famous River Street. Scroll down for more information about the hotel.
We will also be offering a variety of optional activities in which you can participate by registering for them during the registration process! The deadline date to register for an optional activity is September 25th so don't miss out on an opportunity to participate in a Ghost Pub Crawl Tour or a Riverboat Dinner Cruise! We're also offering an optional Book Club Event featuring "Midnight in the Garden of Good and Evil" with a tour of Savannah highlights from the book as well as a discussion group! Scroll down for detailed descriptions of each events.
Workshops
All works are $325 (member), $425 (Nonmember), and $200 (Student/K-12) unless noted.
Exhibitor fees
Premium $800 (near registration)

Gold: $700 (pre-function area)
Silver: $650 (ballroom)
After September 25 add $150 late fee
Conference Hotel
Hotel reservations for the Hyatt Regency Savannah are now open. Room rates are $182 per night for single or double occupancy.
The cut-off date for reservations is October 2, 2015. If the room block fills up before October 2, there will be no more rooms at this rate.
For any telephone reservations, please call 888-421-1442 888-421-1442 TOLL FREE, as they do not take reservations at the Hotel. Please mention NAFSA 2015, Region VII. For conference related questions, please email Sylvia Shortt, Conference Planner.
If you choose to drive to the conference, valet parking is available at the hotel for $24.00 dollars per night. The closest airport is the Savannah Hilton Head International Airport. Taxis are available from the airport to the hotel and are estimated at around $30.00 to $35.00 one-way. There are also shuttle buses from the airport via www.kshuttle.com for $30.00 roundtrip. Uber is also gaining popularity in Savannah!
We know the Hyatt is filling up so here is a list of alternatives:
Hotels near the Hyatt Regency Savannah.
RAFFLE & SILENT AUCTION
These two fundraisers, the Raffle and the Silent Auction, will support Region VII's Travel Grants fund– and we need your help to collect AWESOME contributions. Please ask your institution/organization/colleagues to donate any of the following types of items, and bring them with you to the conference, with a completed donation form.
Suggested Raffle Items:
School specific or unique t-shirts
Coffee mugs or water bottles
Gift cards to restaurants, department/online stores or with a monetary value
Wine/craft bears, items
Books or magazine subscriptions
Tours
Items from Savannah or your hometown/state
Suggested Silent Auction Items:
Gift certificates for hotel accommodations or airline tickets lodging
Art work (consider an artist from Savannah College of Art and Design)
Tablets or laptops
Tickets to major sporting events
Fitness trackers
Gift cards to major amusement parks, museums, or well-known restaurants
Concert/event tickets
Unique experiences, such as cultural tours
Spa or salon services
Travel Grants help make it possible for many Region VII colleagues to attend the NAFSA Annual Conference and Expo. When you're ready to donate, or if you have any questions, please contact Erin Hillis (901-843-3403) or Angela Guinyard (404-727-3300). Your donations will help make our fundraising efforts successful.
Travel Grants
Region VII will offer 10 travel grants in the form of FREE conference registration and up to $400 in travel expenses!! Apply today using the travel grant form. Applications for travel grants are due by September 2, 2015. All grantees will be notified by September 11, 2015.
There are several states within Region VII that will offer travel grants. Please reach out to your state representative for more information.
Tentative Conference Schedule
View the tentative schedule

Optional Activities
October 25, 6:30-7:00PM, Optional LAC Restaurant Hops
October 26, 6:30-7:00PM, Optional LAC Restaurant Hops
October 26, 2015: 8:00AM: Region VII host s Midnight in the Garden of Good and Evil tour during the conference! "The Tour" about "The Book." John Berendt's book, "Midnight In the Garden of Good and Evil" is based on real-life events in Savannah during the 1970's and 80's and is so popular it is sometimes referred to as "The Book". The tour will cover the life of Jim Williams from his arrival in Savannah as an antique dealer and preservationist as well as the trials that began in 1982 and ended in 1989. We will highlight 22 of the 60 homes owned and restored by Jim Williams. The story and the tour covers a wide-range of eccentric Savannah personalities such as Joe Odom, Mandy and of course, Lady Chablis. "Midnight" was on the New York Times bestsellers list for 216 weeks and has brought thousands of visitors to Savannah to see where it all took place. We invite all Region VII NAFSA'ans to take The Book Tour which will include a tour of Bonaventure Cemetery. If you read the book and/or saw the movie, you should take "the tour"! This tour will complement the Book Club Offering at the conference. There will be a session Monday afternoon to discuss the book. Midnight tour includes Bonaventure Cemetery and the house where it all occurred! Departs at 8 a.m. from the lobby.
October 26 at 6:30PM: Dinner entertainment and two hour cruise on the Savannah River Queen! Enjoy a delicious dinner buffet during the cruise featuring local cuisine, and live house entertainment where singing and dancing are encouraged! While aboard, venture up to the third deck and capture an amazing evening view of one of the most famous waterfronts in the USA.
Menu: Prime Beef at a Carving Station, Fresh Catch of the Day, Savannah Shrimp & Grits, Chicken Marsala with Mushrooms and Pearl Onions, Penne Pasta Ala Riverboat, drizzled with Olive Oil, Basil, Tomatoes and Mozzarella/Parmesan Cheeses, Roasted Fingerling Potatoes, Seasonal Vegetable, Squash Casserole, Garden salad & bread service. A cash bar is available during the cruise.
Depart from the lobby area at 6:30 p.m. bound for the cobblestones on River Street for a prompt 7 p.m. departure
October 26, 2015
7:45 pm
October 26 at 7:45PM: Savannah haunted pub crawl! Think ghost stories are just for kids? Think again. The Savannah haunted pub crawl is just for adults! Join knowledgeable and fully-licensed guides (in period costume!) on an informative and humorous two-hour candlelight walking tour of Savannah's pubs and taverns. You'll enjoy Savannah's strange history and both types of local "spirits" as we explore two types of Savannah's time-honored traditions: ghost stories and alcohol!
*This tour is for ages 21 and older, no exceptions. Alcohol is not provided or required, but definitely encouraged. Please bring your ID– bars in Savannah will card you regardless of age. No kids , unless you're asking if you can bring your goat. That's probably okay, if it's a nice goat, one that buys drinks for the tour guide.
When: Monday evening, October 26. Depart from the hotel lobby at 7:45 p.m. sharp for a brief five minute saunter across the street to Moon River Brewing Company.
Sponsors
Platinum Sponsor - All-Conference Event


Platinum Sponsor - Tea @ Three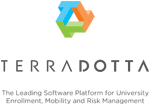 Gold Sponsor - Business Lunch


Bronze Sponsor - Business Lunch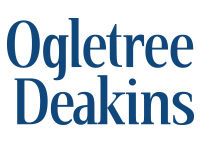 Conference Printing Sponsor & Preferred Shipment Provider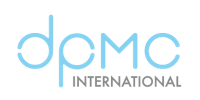 Providing badge holders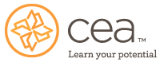 There are more sponsorships available. Please contact our Chair Elect, Angela Guinyard.