NAFSA's Member Interest Groups (MIGs) are a unique resource for NAFSA members and non-members. These 30+ groups, founded by members, value diversity and inclusion. Each MIG fosters information sharing and interest-specific resources. MIGs provide a personal and welcoming way to find your place at NAFSA and within the field of international education. Connect by country or region. Engage with similar special interests that are connected to a professional or personal identity. Share within like institutions.
Member Interest Groups are:
Communities that support NAFSA members and non-members in their careers, studies, and research
Connections to a network of colleagues with similar interests
Resources that foster information sharing and professional and educational support
Looking to engage with others at the same type of institution?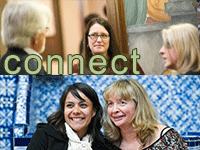 Looking to connect with others sharing an interest in a country or region?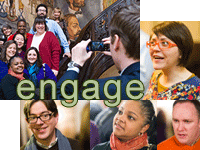 Looking to share with others with similar professional or personal interests?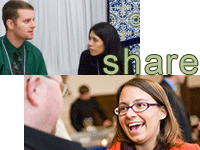 Join a MIG
Anyone can join a Member Interest Group!
Navigate to Network.NAFSA
Login with your NAFSA id and password, or create a login
Select the "Communities" tab on the navigation bar
Select "Member Interest Groups" from the drop down
Select "Join" for the MIGs of interest
Be sure to update your preferred notification settings and learn more about how to navigate Network.NAFSA.
Propose a new MIG
Per NAFSA's Standing Rules, a Member Interest Group (MIG) may be established if a group of NAFSA members identifies a common interest related to international education and exchange or related to international education and exhcange at at a specific type of institution, and if the group wishes to organize itself to create a means to persue the common interest. To create a MIG, please review the Guidance for MIG Leaders & Organizers and reference further guidance in the NAFSA Standing Rules.