NAFSA is proud to relaunch its flagship diversity, equity and inclusion program: the NAFSA RISE (Representation, Inclusion, Support and Empowerment) Fellowship, with the following goals:
Provide representation of international education professionals from underrepresented minority backgrounds
Ensure the inclusion of participants into established professionally recognized NAFSA programming and networks
Support the continued learning and sustained engagement of participants as they establish themselves in their professional journey
Lead the empowerment of participants with resources and tools to help them give back to their institutions and communities, and the field at large
Fellowship Program Overview
Applications
The NAFSA RISE Fellowship will begin accepting applications again starting in May 2021 for the 2022-2023 cohort of fellows.
Please note there will not be a 2021-2022 cohort due to a temporary pause in the program.
Please contact us if you have any questions.
Pay it Forward!
Donate now to support the future of our profession.
Sponsors
NAFSA thanks the following Launch Sponsors of the RISE Fellowship.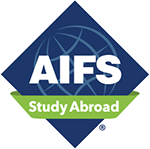 Terms and Conditions of Fellowship
Participants must agree to the following terms and conditions which are part of the application.
NAFSA's Commitment to Diversity, Equity and Inclusion
Learn more about NAFSA's commitment to Diversity and Inclusion.