As the largest and most comprehensive association dedicated to international education and exchange, NAFSA: Association of International Educators, honors the richness of human diversity and the essential power of discussion and collaboration across geographic and other boundaries. We affirm that engagement with the range of human beliefs, thoughts, and actions is an important element in global learning that fosters creativity, innovation, and excellence. It strengthens our capacity for constructive engagement to solve the world's complex challenges.
Toward this end, NAFSA is proud to relaunch its flagship diversity, equity and inclusion program: the NAFSA RISE (Representation, Inclusion, Support and Empowerment) Fellowship, with the following goals:
Provide representation of international education professionals from underrepresented minority backgrounds
Ensure the inclusion of participants into established professionally recognized NAFSA programming and networks
Support the continued learning and sustained engagement of participants as they establish themselves in their professional journey
Lead the empowerment of participants with resources and tools to help them give back to their institutions and communities, and the field at large
Program Design
The NAFSA RISE Fellowship is a 2-year professional development program. NAFSA covers all expenses related to this program. See below for for a breakdown of what's included.
Year 1
Fellows enroll in NAFSA's Academy for International Education, a selective year-long development program where trainees are provided foundational training around nine international education professional proficiencies and the primary knowledge areas of international education. The foundational training is enhanced by a personalized learning plan that the Academy trainee develops, which guides and measures the trainee's learning throughout the Academy year, in addition to individualized mentoring.
RISE Fellows will benefit from:
Coaching from a seasoned international educator
Increase in their competency as an international educator through an individualized learning plan, training, and networking;
Knowledge and skills to prepare them to serve as an international education resource at their home institution, and
A network of international education colleagues, both at the regional and national level, to support them in their professional journey.
As part of their Fellowship, participants receive all Academy benefits  including the opportunity to attend three transformational NAFSA events: 2020 Spring Training Meeting, NAFSA 2020 Annual Conference & Expo, and a NAFSA 2020 Regional Conference (based on participant's geographic location).
Year 2
Fellows implement their individual learning plan to positively impact their institution, campus, and/or community via as follows
Hosting a NAFSA training for faculty/administrators/students on campus
Sharing the experience, knowledge, and skills they have gained through the fellowship via one of NAFSA's publications
Gathering IE professionals from diverse backgrounds on their campus, virtually or in person
Giving back to the field by being active in one of NAFSA's volunteer leadership opportunities
Engaging with the NAFSA RISE Fellows alumni program.
What's Included?
What's Included
Estimated Cost if Purchased Separately
Cost for Partipant
Benefit for all Rise Fellowship participants
Academy tuition*
$1,999
Included
Travel to and from Spring Training in Atlanta, GA
$400 (estimated)
Included
Room and meals at Spring Training conference hotel
$940 (estimated)
Included
Travel to and from 2020 NAFSA Annual Conference
$400 (estimated)
Included
Room at 2020 NAFSA Annual Conference hotel
$1000 (estimated)
Included
Per diem for 2020 NAFSA Annual Conference
$305 (estimated)
Included
*Benefit for all Academy participants (Included in Rise Fellowship)
NAFSA membership
$459
Included
Three-day Academy Spring Training

$1,350 (not available separately)

Included
2020 NAFSA Annual Conference registration
$925
Included
2020 preconference workshop at annual conference
$425
Included
2020 NAFSA Regional Conference registration
$350
waived or reduced registration depending on the region
2020 preconference workshop at regional conference
$350
waived or reduced workshop fee depending on the region
International Education Handbook
$56
Included
10% off all NAFSA publications on top of the member rate
cost dependent on publications purchased
cost dependent on publications purchased
Access to NAFSA network and networking opportunities
Priceless!
Priceless!
Supported learning by an experienced coach
Priceless!
Priceless!
Eligibility
To be eligible for the 2020 Fellowship, you must meet the following requirements as of the November 15, 2019 application deadline:
1. NAFSA RISE Fellowship welcomes applications from international education professionals who identify with one or more of the following underrepresented minority backgrounds*:
Alaskan Native
American Indian/Native American
Asian/Asian American/South Asian
Black/African American
Hispanic/Latinx/Chicanx
LGBTQ
Middle Eastern
Native Hawaiian
Pacific Islander
*List of underrepresented minorities is based upon race/ethnic identification questions used in standard campus climate surveys across U.S. higher education institutions.
2. NAFSA RISE Fellows must also apply and be accepted into NAFSA's Academy for International Education. The Academy is right for you if you are at least one of the following:
A new professional in the field of international education
Transitioning or would like to transition between core areas of expertise within international education
Looking to broaden your perspective of the field of international education
Interested in connecting with others in the field of international education and creating strong professional ties
Interested in working with an experienced NAFSA coach to help you further your own learning goals
3. Be currently employed full time in the field at a U.S. institution or organization and have been in their current position for at least a year by the program start date. Applicants must be primarily based within the United States to be considered eligible.
4. Participants are expected to commit to a 2-year program as follows:
In Year 1:
In addition to a limited series of virtual meetings, participants must attend the following three events: Academy Spring Training in Atlanta, GA March 3-6, 2020; NAFSA 2020 Annual Conference & Expo in St. Louis, MO May 24-29, 2020 a Fall 2020 Regional Conference (dates and location varies by participant's geographic location)
In Year 2:
Participants must attend four virtual training sessions, implement an individual learning plan, and host events described in Year 2 of section above.
Applications
By applying for the NAFSA RISE Fellowship, I recognize that I must meet all four eligibility requirements listed above in order for my application to be considered.
Please contact us if you have any questions.
Applications are now closed.
Sponsors
NAFSA thanks the following Launch Sponsors of the RISE Fellowship.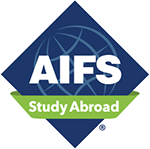 Terms and Conditions of Fellowship
Participants must agree to the following terms and conditions which are part of the application.
NAFSA's Commitment to Diversity, Equity and Inclusion
Learn more about NAFSA's commitment to Diversity and Inclusion.