Featured Titles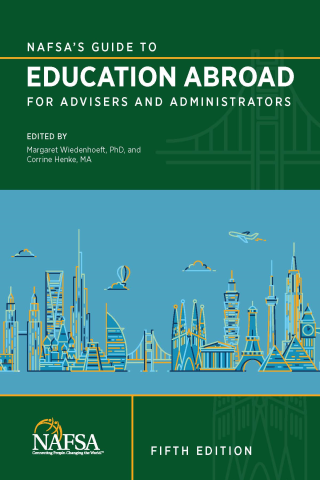 NAFSA's Guide to Education Abroad, Fifth Edition
by Margaret Wiedenhoeft and Corrine Henke (eds.)
The fifth edition of NAFSA's Guide to Education Abroad for Advisers and Administrators features all-new chapters with the timely, in-depth content that has made this flagship education abroad resource a must-have for decades. 
Buy Now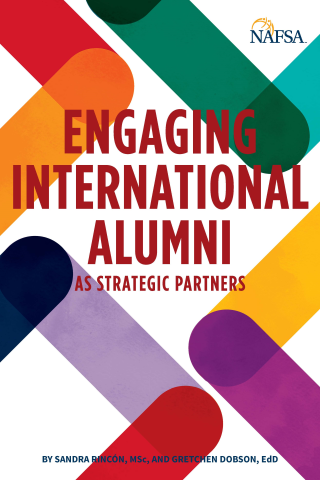 Engaging International Alumni as Strategic Partners
by Sandra Rincon, MSc, and Gretchen Dobson, EdD
Experts on international alumni relations describe how higher education institutions can develop international alumni networks—and keep alumni connected to their alma mater by nurturing two-way relationships.
Buy Now
Write for NAFSA
Authors are encouraged to submit manuscripts that present research and/or expert knowledge furthering the discussion of international education. International Educator, NAFSA's flagship magazine, welcomes ideas for potential articles, opinion essays, and interview subjects from members and others in the field.