What Happens at the Regional Level?
Many opportunities for involvement, association activities, and leadership are found at the regional level. Each region is governed by an elected chair and a team composed of representatives of the knowledge communities and interest groups. Many states and metropolitan areas hold regular NAFSA meetings. The regions sponsor frequent workshops on topics of special interest and annual conferences.
Regional Conferences
Annually in the fall, the 11 NAFSA regions hold their conferences. These are excellent opportunities to network with accomplished colleagues and to stay current with the latest trends. View dates and locations for this year's conferences.
Find an upcoming regional conference near you.
Upcoming and Future Conferences
Explore conference dates and locations in 2021, 2022, and 2023.
Regional Affairs Committee
The Regional Affairs Committee are the past chairs of the 11 regions and ensure the development and dissemination of knowledge needed by professionals engaged on regional leadership teams and in regional events and offerings. Regional Affairs Committee members:
Assess needs of regional leaders and design processes, guidelines, tools, training, etc. to serve them.
Facilitate the development of sound business and leadership practices in the regions, consistent with the fiduciary obligations of the association—fiscal, legal, and ethical.
Encourage members in the regions to provide their information in the member skills database for consideration for task forces and leadership positions for which they have particular expertise.
*Members who reside outside the United States are encouraged to participate in professional development activities that take place at the regional and national levels and to become involved in NAFSA's volunteer leadership. NAFSA also works collaboratively with sister organizations in other countries and world regions that promote international education and exchange.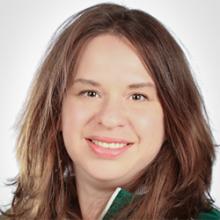 University of Wisconsin-Green Bay
Chair, Regional Affairs Committee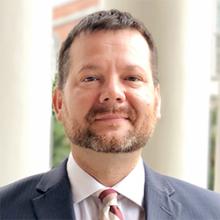 University of Missouri - Columbia
Chair-Designate, Regional Affairs Committee
Ryan Griffin, Director of the Office of International Admissions at the University of Missouri-Columbia, is the 2020 Regional Affairs Committee (RAC) Chair-Designate. Ryan got his start at NAFSA by serving as the Chair of the Conference Connection Committee on the Local Arrangements Team for the...