NAFSA Embassy Evening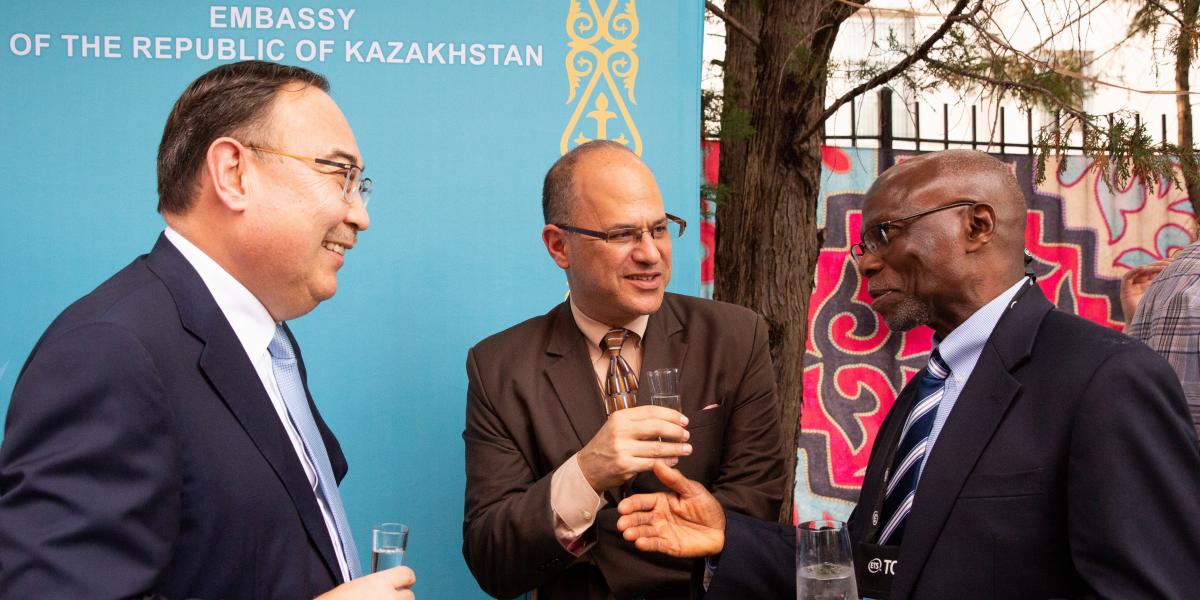 Wednesday, May 29
6:30 p.m.–8:30 p.m.
Please note: registration for this event is closed, and no additional registrants can be added at this time.
Enjoy the ambiance of a reception at an embassy in Washington, D.C., while hearing more about international education in different countries. A selection of embassies will open their doors to NAFSA Annual Conference participants for an evening of hospitality and culture.
To participate, attendees and their guests must purchase tickets for this special event. Once confirmed, attendees will then be provided additional details along with embassy location.
Transportation will be provided for attendees to and from our conference and embassy receptions.
Fee
$50, with one guest ticket available for purchase per registrant