Image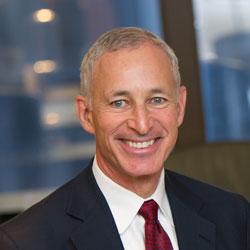 H. Ronald Klasko
Managing Partner
Klasko Immigration Law Partners, LLP
Ron Klasko is the managing partner of Klasko Immigration Law Partners, LLP and has been providing immigration assistance and solutions to universities for over 30 years.
Ron is a past National President of the American Immigration Lawyers Association and served for 3 years as the bar association's General Counsel. His firm is the first immigration law firm global partner of NAFSA: Association of International Educators. Mr. Klasko has been invited by more than 30 universities and hospitals to address students and scholars.
Ron Klasko is the first person ever to be honored twice with the American Immigration Lawyers Association's highest honor, The Founders Award. Previous recipients include President Truman and Senator Kennedy. Ron was chosen for leading AILA's Administrative Litigation Task Force, a catalyst for the exponential increase of successful litigation challenging restrictive immigration policies and for his contributions to immigration jurisprudence.
He is co-counsel on the Guilford College case, which has produced a nationwide preliminary injunction preventing implementation of USCIS' F and J unlawful presence memo.
Ron has been selected as one of six top tier immigration lawyers in the US by Chambers Global and the firm has been selected as a top tier immigration law firm by U.S. News and World Report. He is selected annually for inclusion in Best Lawyers in America.  The International Who's Who of Business Lawyers selected Ron as the "most highly regarded" immigration lawyer in the world. He is a frequent author and lecturer on university-related immigration law topics and is a former Adjunct Professor of Immigration Law at Villanova University Law School.
Ron is a graduate of the University of Pennsylvania School of Law. He has helped thousands of students navigate the complicated process of obtaining working visas and green cards.