Image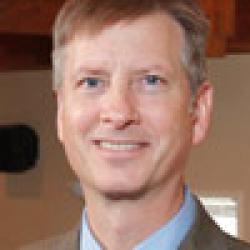 Neal McCrillis
Mildred Miller Fort Foundation Eminent Scholar Chair of International Education
Columbus State University
Neal McCrillis is the Mildred Miller Fort Foundation eminent scholar chair of international education, executive director of the Center for International Education, and associate professor of history at Columbus State University in Columbus, Georgia. He currently serves as the national coach for NAFSA's Academy for International Education.
McCrillis leads Columbus State's campus internationalization efforts by working with faculty and staff to develop and promote study abroad, the international learning Community, international student programming, faculty seminars, visiting scholar programs, and campus events. He has served in a number of capacities within the University System of Georgia and as an international education consultant.
McCrillis received his BA from Vanderbilt University, and MA and PhD from the University of Illinois-Chicago.