Moderator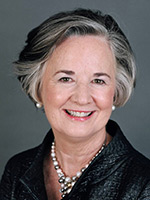 Debra W. Stewart
Council of Graduate Schools
Debra W. Stewart, PhD, is president emerita and senior scholar at the Council of Graduate Schools (CGS). She served as president of CGS from 2000 until July 2014. Prior to joining CGS, Stewart was vice chancellor and dean of the graduate school at North Carolina State University. She also served as interim chancellor at the University of North Carolina-Greensboro (1994) and as graduate dean and then vice provost (1988-1998) at North Carolina State University. She serves on the ETS Board of Trustees, the International Advisory Board of the Freie Universität Berlin, the International Board of ITMO University in St. Petersburg, Russia, and the Advisory Committee of the Policy and Global Affairs Division of the National Academy of Sciences. Stewart has written on a wide array of higher education issues and lectures on higher education, research, and global competitiveness at major universities and education organizations around the world. Stewart received her PhD in political science from the University of North Carolina-Chapel Hill, her master's degree from the University of Maryland, and her BA from Marquette University.
Speakers
Esther Brimmer
NAFSA: Association of International Educators
Esther Brimmer, DPhil, currently serves as the executive director and chief executive officer of NAFSA: Association of International Educators. Dr. Brimmer's distinguished career includes three appointments within the U.S. Department of State, serving most recently as the assistant secretary for international organization affairs from April 2009 to 2013. Prior to joining NAFSA, Dr. Brimmer was professor of practice of international affairs at George Washington University's Elliott School of International Affairs where she served a two-year term as the J.B. and Maurice C. Shapiro Professor. She was also an adjunct senior fellow for international institutions at the Council on Foreign Relations, and a senior adviser at McLarty Associates. She was previously deputy director and director of research at the Center for Transatlantic Relations at the Johns Hopkins University's Paul H. Nitze School of Advanced International Studies (SAIS) from 2001 to 2009, and was a member of the SAIS faculty. She also taught at the College of Europe in Belgium, and from 1995 to 1999, she was a senior associate at the Carnegie Commission on Preventing Deadly Conflict. Earlier, she served on Capitol Hill as a legislative analyst for the Democratic Study Group in the U.S. House of Representatives. Immediately after earning her doctorate from Oxford University, she spent two years as a management consultant with McKinsey & Company.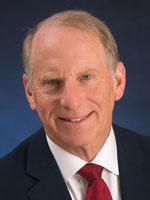 Richard N. Haass
Council on Foreign Relations
Richard N. Haass, PhD, is in his fourteenth year as president of the Council on Foreign Relations, an independent, nonpartisan membership organization, think tank, publisher, and educational institution dedicated to being a resource to help people better understand the world and the foreign policy choices facing the United States and other countries. In 2013, he served as the chair of the multi-party negotiations in Northern Ireland that provided the foundation for the 2014 Stormont House Agreement. For his efforts to promote peace and conflict resolution, he received the 2013 Tipperary International Peace Award. From January 2001 to June 2003, Haass was director of policy planning for the U.S. Department of State, where he was a principal adviser to Secretary of State Colin Powell. Confirmed by the U.S. Senate to hold the rank of ambassador, Haass also served as U.S. coordinator for policy toward the future of Afghanistan and U.S. envoy to the Northern Ireland peace process. In recognition of his service, he received the State Department's Distinguished Honor Award. From 1989 to 1993, he was special assistant to President George H.W. Bush and senior director for Near East and South Asian affairs on the staff of the National Security Council. A Rhodes scholar, Haass holds a bachelor of arts degree from Oberlin College and a master's degree and doctorate from the University of Oxford. He has also received numerous honorary degrees. Haass is the author or editor of 13 books on American foreign policy and one book on management. His latest book, A World in Disarray: American Foreign Policy and the Crisis of the Old Order, was published in January 2017 by Penguin Press.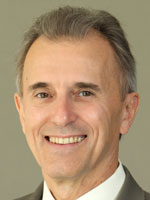 Eduardo Ochoa
The California State University, Monterey Bay
A native of Argentina, Eduardo M. Ochoa, PhD, has been president of California State University-Monterey Bay since 2012. He has a BA in physics and philosophy from Reed College; an MS in nuclear science and engineering from Columbia University; and a PhD in economics from the New School for Social Research. Ochoa has worked for 29 years as a faculty member and administrator at campuses in the California State University system, including Fresno State, Cal State Los Angeles, Cal Poly Pomona, and Sonoma State University. At Sonoma State, he served as provost and vice president for academic affairs from 2003 to 2010. From 2010 to 2012, he was assistant secretary for postsecondary education in the Obama administration, acting as the chief adviser on higher-education matters to the Secretary of Education and heading the Office of Postsecondary Education, which administers most of the Department of Education's higher education programs.