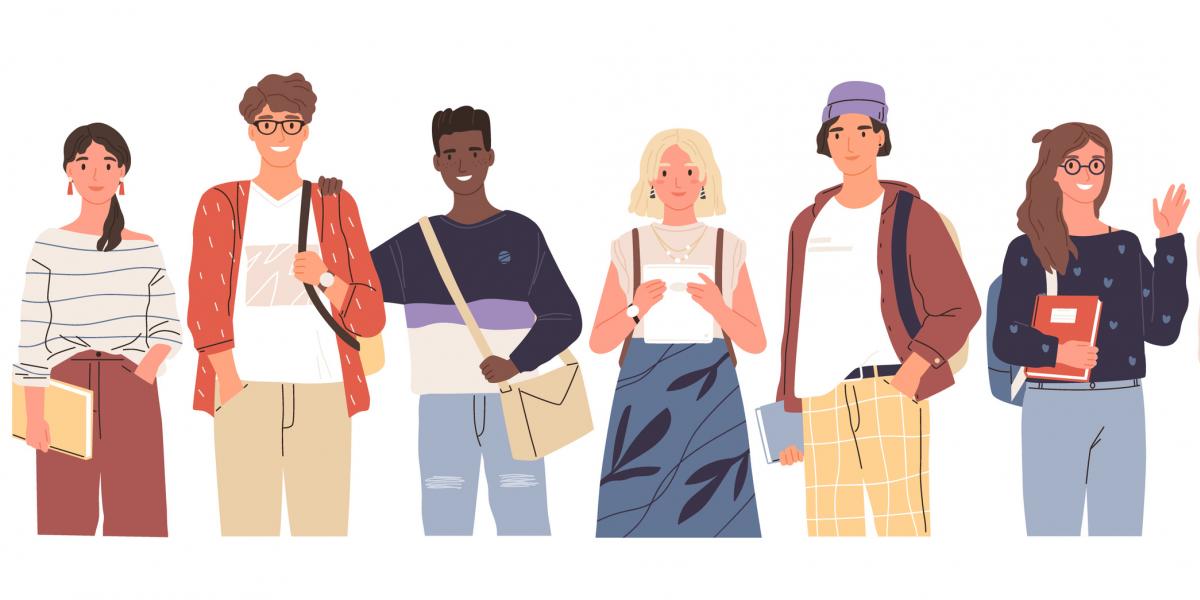 For the last three and half years, I've worked at Gallaudet University, the world's first and only university designed to be barrier-free for the deaf, deafblind, and hard of hearing, to find ways to make education abroad accessible to Gallaudet students.  
Since the Americans with Disabilities Act (ADA) does not apply broadly to programs operation outside the United States, very few education abroad programs are accessible to my students. I'm very proud and excited to contribute a chapter on this topic, "Supporting Deaf Students in Education Abroad," for NAFSA's new publication, Social Justice and International Education. 
Social justice has been a key theme of 2020. The COVID-19 pandemic has not created new inequalities so much as it has shined a light on inequalities that already existed:  who has access to healthcare or childcare, or whose job allows them to work from home.  Additionally, the Black Lives Matter movement has continued to educate our country about the ways in which racism runs rampant through all of our institutions and demand a more just and equitable future for Black Americans. Every day as I jog through my neighborhood, I spot the sign that I think says it best: "Matter is the minimum."
Social justice is often defined in terms of equal access to opportunities, but truthfully, access is the minimum. When we talk about access in education abroad, we often mean ensuring that all students can apply for and participate in a broad array of programs. However, to truly bring a social justice framework to our work in education abroad, we must build programs in which all students have an equal opportunity to thrive. 
I personally have experienced the life-changing magic of study abroad. It's what brought me into this field of work. But I'm also a white female, which is statistically the most common type of study abroad participant. As a result of implicit bias, we often design recruitment materials, application processes, curriculum, and more for this student demographic, leaving students of different backgrounds at a disadvantage. For example, many program providers still publish recruitment videos without captions, making them inaccessible to my students. 
I think often of the brave young Black woman who shared her difficult study abroad experience with the New York Times. She went to Italy on a study abroad program and experienced persistent and blatant racism—racism that her university and program managers had not prepared her for.
Too often, we applaud ourselves for essentially getting a student on a plane, without doing the work to ensure that their actual on-the-ground experience is positive and equitable. Two years ago, a Deafblind student from our university went on a program to Madrid. We had numerous conversations about the support needed for participation in classroom activities as well as museum visits and even unofficial hangouts at the bar. Nevertheless, through a debriefing of this student's experience, I learned that we didn't do enough that summer, and I now know some of the things we need to change for the future.  
When study abroad is at its best, it is a springboard for personal development and professional success. Students with positive study abroad experiences go on to apply for fellowships, graduate school, and jobs, often using the skills learned through study abroad as examples of why they are capable of thriving in a global environment or how they are able to navigate difficult situations.
Although there are a few study abroad programs still running right now, most of us are on pause, waiting for the day we can get our students back on those planes. I hope we can all take this time to think beyond the plane and find ways to ensure that when students of marginalized backgrounds step foot in another country on a study abroad program, we have made every effort to ensure that they have the preparation and the in-country support to make sure that they too get to experience the life-changing magic of study abroad.