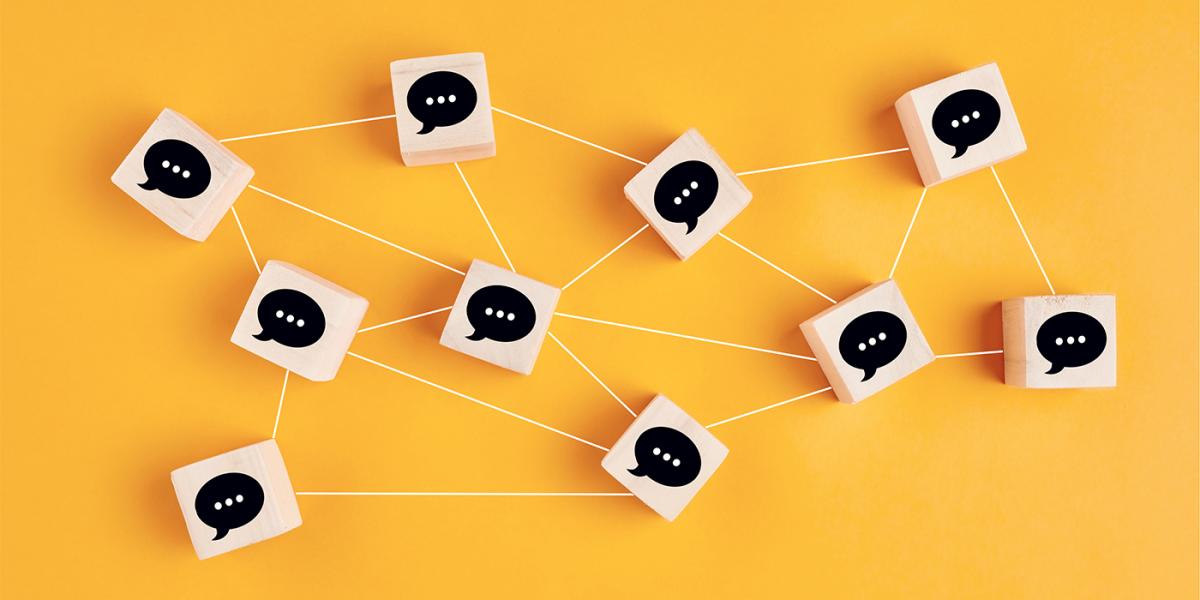 In any year, the work that goes into planning NAFSA regional conferences is an impressive undertaking. So what has it been like to plan and put together NAFSA's inaugural All-Region Summit, which takes place in a time of precedented challenges? We spoke with three regional volunteer leaders about what it was like to plan a fully virtual event that meets the high standards of quality and value that the regional teams, NAFSA staff, and attendees have for NAFSA events, and what the regional team members are most excited about in this year's programming.
For this post, we spoke with:
Region XI Conference Planner: Alissa Kramer Briggs, (Clark University)
Region VIII Chair: Heidi Fischer, PhD (Old Dominion University)
Region I Treasurer & Conference Planner: Keavy Gilbert, MA (University of Washington)
Answers have been edited and condensed.
What do you hope attendees walk away with from this event?
Alissa Briggs: I hope attendees walk away from the event with a feeling of hope for the future of international education, that times of crisis are an opportunity to assess our current practices and make them better moving forward. I hope that attendees feel refreshed, reassured, and ready to take on the challenges of the upcoming year. I also hope that attendees walk away with new connections and friends, from their own regions and around the world.
Heidi Fischer: The Region 8 team is hoping that attendees feel reconnected and recharged. At in-person conferences, we get that boost of energy and are reminded of why we do this work in international education—we've structured our program to provide a similar feeling of renewal.
What's a can't-miss part of the program for you? A hidden gem?
Briggs: I'm really looking forward to some of the shared content sessions. They offer a chance for me to learn from the colleagues who I don't always get to interact with. I want to make the most of a three-week bonanza of content.
Fischer: LaNitra Berger, PhD, will co-lead two sessions in the Region 8 track: International Education Advocacy and a facilitated conversation about her latest book: Social Justice and International Education. I think these two sessions will be impactful for practitioners at any level.
Keavy Gilbert: This isn't really an element of the program, but an experiential piece that I think attendees will really enjoy: I'm excited to share our virtual solution to replicate the conference name badges we all know and love for in-person events. We've come up with a way for participants to create zoom background name badges, complete with names, pronouns, titles, and even a QR code to share on LinkedIn profiles. It's not quite the same, but I think it comes close to the time-honored conference tradition of swapping business cards with new professional connections!
In your opinion, what's the most valuable aspect of attending the All-Region Summit?
Briggs: I'm excited about the chance to more intentionally connect with and learn from other regions. Attendees essentially get 11 conference registrations for the price of one! Personally, I'm really looking forward to some of the sessions that my colleagues in other regions are holding, sessions that I wouldn't even have thought of! I'm also looking forward to learning about the issues and challenges that specifically affect other regions, not just "national" issues that affect us all. These days, it's more important than ever to understand what's important to our colleagues in different parts of the country.
Gilbert: I think the most valuable aspect of the All-Region Summit will be the access that attendees will have to their peers and colleagues across all regions. With the shared content tracks and the fact that attendees will be able to access each regions' specific content tracks, there will be so many opportunities to connect with and learn from each other. I think the All-Region Summit really blends the benefits of the NAFSA annual conference with the more local aspects of a regional conference.
What are the unique benefits of the virtual format of this year's event?
Gilbert: Increasing accessibility has been such a great benefit to virtual event planning. I hope to take forward with us in the future—for our regional NAFSA teams and our institutions or day jobs. And although I'll miss the high energy of navigating an in-person event space, I love that I don't have to rush to get to a conference room, or worry that there won't be a seat available or that I won't be able to hear or see the speaker easily. I hope that the virtual format allows attendees to focus on the subject matter, attend sessions that they might not have otherwise been able to, and engage with colleagues they wouldn't otherwise meet.
What was the biggest challenge in planning this year's event? Did this year's challenges create any opportunities for innovation or growth?
Gilbert: I think the biggest challenge, or rather the opportunity to be creative, is making sure that each region has the opportunity to maintain our individual flair and conference traditions. Planning one event that incorporates elements from all of our individual conference traditions has been challenging, but has also given us the opportunity to learn more about each other's regional cultures!