I'm a big fan of quotes, sayings, proverbs, and all types of words of wisdom. I actually have a wall of them in my office and a running list that I add to almost daily. One of my favorites is "politics is the art of the possible." That expression best captures how I feel after having attended President Obama's Interfaith and Community Service Campus Challenge White House convening last week, along with representatives of 194 other colleges and universities from all corners of the country. There is nothing like being in a room with like-minded individuals—at the White House.
So, how did I earn this distinctive invitation? By exploring the possibility of an interfaith/intercultural community service project with a colleague several months ago. Back in February, I had approached our director of student civic engagement at Robert Morris University (RMU) about creating intentional opportunities for our international students to endeavor in community service. She said, "great–let's talk after Commencement (in May)!"
In my role at RMU, I know first-hand the challenges associated with "internationalizing a campus." We have over 200 international students from more than 40 countries. A wonderful representation of the world is right here and growing; however, the general campus community at times struggles to embrace this diversity. I thought community service afforded an opportunity to bring distinct groups together to work toward a common goal.
This idea is also why I applied to NAFSA's new Grassroots Leadership Program. I found out in early May that I was accepted, and was set to take on a year-long action plan that would include developing a strategy to better integrate international students into my campus and local community, create resources and toolkits from my experience to help other advocates tackle similar problems in their community, and build grassroots support for international education. I knew that community service was one way I wanted to do this, and that talking with our director of student civic engagement would be a first step.
Then, true to my word, I reached out to her to continue our conversation. What resulted was a wonderful dialogue about how community service means different things in different parts of the world; and, how although our students have a community service requirement as part of their "first year experience" course, most of our international students struggled to understand all of the opportunities or the context within which a particular non-profit organization carries out its work here in the United States.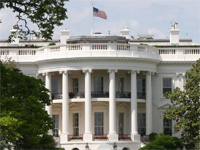 The next day, she walked into my office and shared with me correspondence our university president had received regarding President Obama's Interfaith and Community Service Campus Challenge. We fast-tracked the ideas that we had been talking about the day before and put together a proposal to submit to the White House that included three cross-campus partners and six student organizations joining forces with a community development foundation and missional church community to address hunger and food insecurity in a borough that is less than five miles from campus.
Though the initiative will be ever-evolving, we have to start somewhere. Our interfaith service initiative will establish a new site and model for the community food pantry; organize food drives; plant and maintain a community garden; prepare and serve meals during the upcoming holidays; and, explore opportunities to keep the pantry well stocked, all while bringing together students from different backgrounds, faiths, and countries.
The mere effort to come together and develop this proposal at RMU was stimulating enough, but then we got an e-mail inviting us to the White House "to celebrate the beginning of our work together." I'll admit I didn't know what that meant. And then there I was at the White House listening to the most senior administration officials and presidential advisors, including Joshua DuBois, who is special assistant to the president and executive director of the White House Office of Faith-Based and Neighborhood Partnerships. He told us we "were part of something special" and that our work would be "bending the arc of our nation toward compassion and justice."
Later that afternoon, while on the campus of George Washington University, Melody Barnes, assistant to the president and director of the White House Domestic Policy Council, asked us if we would consider taking up the motto "to specialize in the wholly impossible." And Undersecretary of the Department of Education Martha Kanter made herself, her colleagues, and their agencies and resources available to us and shared their e-mail addresses with us. I believed all of them when they said they wanted to help us bring our projects to fruition successfully. After all, this is a presidential initiative they'd like to see become a movement.
I know my work as part of NAFSA's Grassroots Leadership Program and the President's initiative in the coming months will test my ideas, theories, beliefs, and resolve. But on that day at the White House, in the midst of those historic buildings surrounded by colleagues in arms, I thought of the art of the possible. Because, as Margaret Mead said, "a small group of thoughtful people could change the world. Indeed, it's the only thing that ever has."
---

Lisa A. Nutt is associate director of the Center for Global Engagement at Robert Morris University (RMU), an inaugural cohort member of NAFSA's Grassroots Leadership Program, and project co-leader for RMU's Interfaith and Intercultural Community Service Project. Her post is the first in a series of stories from Grassroots Leadership Program participants.