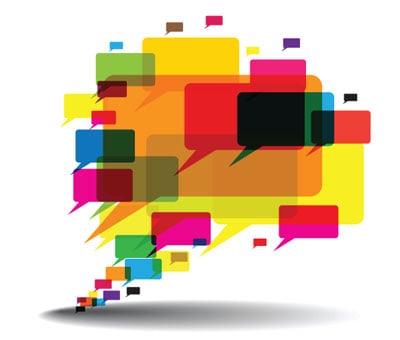 As international admissions coordinator for Clemson University, I receive many phone calls and e-mails every day with questions and concerns about applications, decisions, and test scores. Students often stop by to drop off final official transcripts and have questions about conditional acceptance and their transcripts. Having a professional background in long-term care and marketing, I have developed strong communication skills. Even with these skills, I never realized how much I would struggle with answering simple questions until I began working in international education. The communication skills I learned in my previous positions were a good foundation, but I had to learn more in order to be successful in my new role.
How do you address the communication issue within an entry-level position? First, we must remember that being culturally competent is important. Although I will never know everything about every culture, it's more about the ability to understand that each student is unique. We must provide an environment of respect and understanding of our differences. I have learned to keep it simple—communicate clearly and smile. Many times when I become frustrated, the entire conversation becomes a challenge.
I share this with you because I always believed I was a strong communicator. My communication skills were a plus in stepping into international admissions, but I can honestly say that over the last year and a half I have developed and grown in this field. There is more to communicating than just what you say or write—it's about your attitude, your actions, and how you deal with cultural diversity. I have always been a people person, but many cultures see our humor and physical contact as offensive. As a female, I have learned to never shake hands with Muslim men. I always extended my hand, but now I wait…if they do not, I no longer take offense. I now better understand the importance of learning about the cultures of the students I work with and how essential it is not only to my success and well-being but to the student as well.
Finally, I have come to realize that my entry-level position is just as important as other positions. Stepping into admissions, I had very little knowledge of the processes, the importance of verifying credentials and institutions, or even the variety of cultures within our applicant pool. But now, although still learning, I am much more confident in my job and communication skills. I want to continue developing my skills, and someday step up into a position with more responsibility. But right now, even as I edge close to 50, I love being in the moment I'm in, growing, learning, and developing skills I may never have otherwise learned. And finally, recognizing my position, no matter where I might be, is important to the success of our students and Clemson University.
---
Join Tonyia May 28, 2014 from 11:00 a.m.-11:45 a.m.PDT in the Career Center at the 2014 Annual Conference & Expo in San Diego.

Tonyia Stewart is an International Admissions Coordinator at Clemson University in South Carolina. She enjoys working with people and is passionate about helping others. Since attending the NAFSA Region VII conference, her priority has become to learn more about international education and become more involved in NAFSA for the students she serves.