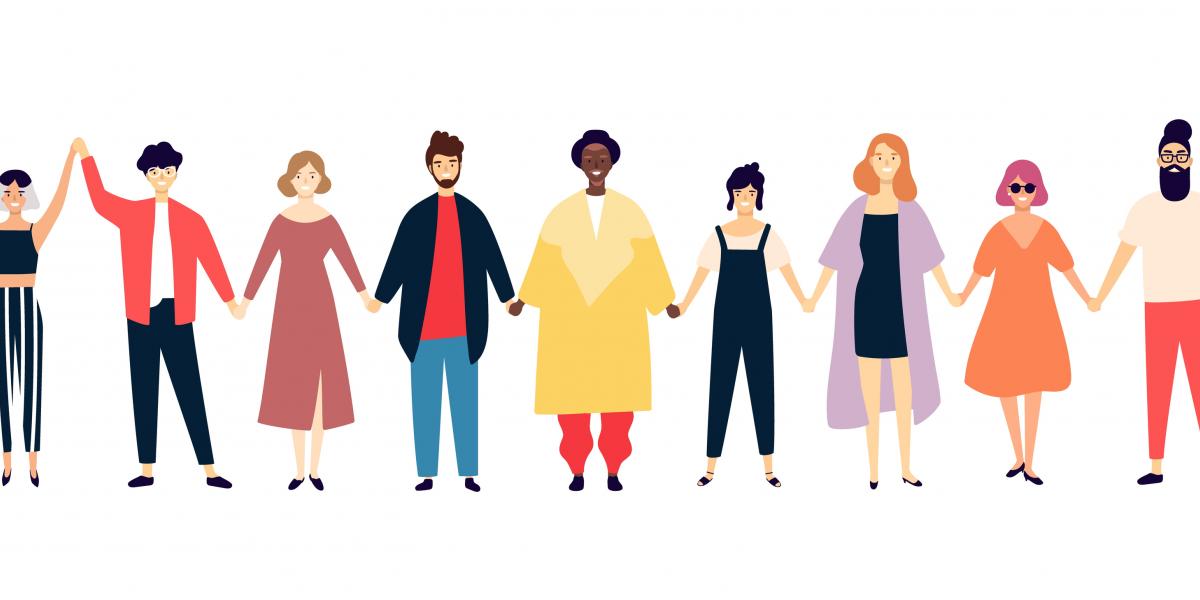 My first volunteer position with NAFSA was as part of the Local Arrangements Team for the NAFSA 2013 Annual Conference & Expo in St. Louis, Missouri. I loved the experience, and it spurred me to look for more ways to be involved. That led me to seek leadership positions on the Region IV team, and it was there that I found my NAFSA "home." I suspect that for many NAFSAns, their region and regional conferences feel like that professional home: A place where they can connect with colleagues facing the same challenges and celebrating the same victories; where they can build on mature friendships and also connect with new members.
Home is also where we go during difficult times and when we need support. This year, I think we'd all agree, has certainly been tough for those of us in the field of international education. As we move into the fall, I think it's time to head "home" to our NAFSA regions to both give and receive support as we all work to come through these difficult times. The following are some ways to do just that.
1. Join Virtual Regional Events
Coming together in person isn't possible this year, but that doesn't mean we can't connect on the regional level. Regional leadership teams have done a great job of pivoting from planning for an in-person conference to reimaging their events as virtual ones. The virtual format allows for innovation around content delivery—think smaller blocks instead of everything crammed into 8 hours for several days in a row. Check out the regional events schedule and plan to attend.
Many regions are offering their events at reduced registration prices, or even for free, as they know that members and institutions are in difficult financial positions. Johanna Pan-Carr, chair of Region X, says that the leadership team felt it "was time to give back to our region and members" and that influenced their decision to offer their virtual event for a participant donation.
2. Participate in Mentorship Programs
These programs are always an important part of many regional conferences. During a time of so much turbulence and turnover in international education, mentorships take on even more importance—helping newcomers establish their networks and providing veterans of the field with a way to share their knowledge.
As we all become more comfortable with virtual communications, mentor and mentee connections have the chance to blossom beyond the limited time available with intense conference schedules. If you're interested in being involved with a program like this, on either side, please connect with your regional leadership team.
3. Take Advantage of Member Networking Opportunities
Even before the pandemic, Network.NAFSA was a great resource for connecting members across knowledge communities and within regions. Now it is an even more valuable tool as regional teams use Network.NAFSA to promote ways their members can stay connected even while having to remain physically apart.
Region I has recently implemented a time-tested method of keeping people connected: a pen pal program. Around 40 Region I members have opted in to share correspondence with other participants. Something cheerful in our mailboxes can do us all some good in these stressful times.
4. Attend Stand-Alone Virtual Sessions
The incredible disruptions that accompanied the arrival of COVID-19 thrust many international education professionals to confront situations they had never seen before. Region I Chair Sarah Reed and her team quickly put together and hosted virtual roundtable events starting in April to help members respond to the pandemic.
Sarah says that her team felt it was important for members to know that "we are here to support you" in such a chaotic environment. Many regions continue to offer stand-alone sessions and moderated roundtables for members. You can find out more on Network.NAFSA.
5. Enjoy Virtual Regional Events, Redux
Yes, it is already on the list, but I include it again here for a couple of reasons. One, the virtual format of regional events this year means that many regions will have their sessions and other components available to view online even after the event ends. If you're busy during the live event, or just enjoy parts of the programming so much you'd like to revisit them later, you'll have that opportunity with most regional offerings this year.
I also want to reiterate the virtual events because with the elimination of travel and accommodation costs, we have an opportunity to engage across regions and virtually attend more than one event. More seasoned professionals whose careers have taken them from one region to another can enjoy connecting with colleagues they might not usually get to see at a fall conference. Similarly, younger professionals can expand their network by engaging with NAFSAns at more than one regional event.
Check out that regional event schedule again and see if there are any events beyond your own region that fit with your schedule, or consider inviting colleagues from other regions to your region's virtual event.