Don't worry about spending a lot of money to have a great time in St. Louis. You can experience many of the best sights and attractions the city has to offer for free! From arts and culture to activities and attractions, you can spend all day doing, seeing, and experiencing the best of St. Louis at no cost.
Sights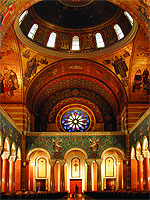 Cathedral Basilica of St. Louis
Housing the world's largest collection of mosaic art, the Cathedral Basilica of St. Louis is worth visiting to experience the grandeur of this impressive installation. Located in the Central West End, you could combine your visit with lunch or dinner at a nearby restaurant on Euclid Avenue.
St. Louis Library
Just minutes from the convention center, the recently renovated St. Louis Public Library is a great place to check out. The historic building has been restored to its original elegance, most noticeably in the grand hall, which now sits nicely amid the building's newest galleries featuring cutting-edge design and technology.
Theatre
Shakespeare Festival of St. Louis
Grab a blanket, take a picnic, and head to Forest Park for free outdoor Shakespeare. This year's Shakespeare Festival performance is Twelfth Night.
Music
Twilight Tuesdays at Missouri History Museum
The Missouri History Museum opens its front patio each Tuesday in the summer for local and national bands, and the music is free. Like the Shakespeare Festival, Twilight Tuesdays is an outdoor event on the lawn—so don't forget snacks and a blanket.
Animal Attractions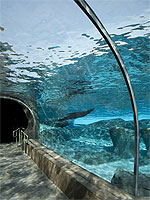 St. Louis Zoo
Located in Forest Park, the St. Louis Zoo is considered one of best in the United States, and features more than 5,000 animals and many exhibits. The Sea Lion Sound, its newest addition, is not to be missed.
Grant's Farm
This large farm in suburban St. Louis was once owned by U.S. President Ulysses S. Grant and now is home to many animals, including elephants, camels, donkeys, peacocks, and the iconic Budweiser Clydesdale horses. It also houses a petting zoo for children.
World Bird Sanctuary
Get up close to eagles, owls, falcons, and more at the World Bird Sanctuary. It's definitely worth the drive for bird lovers, about 30 minutes from the convention center.
Art and Culture
St. Louis Art Museum
Situated atop art hill in Forest Park, the Saint Louis Art Museum is the city's premier art museum, featuring more than 30,000 pieces of fine art. Check out the front of the museum for great photos opportunities with the Statue of St. Louis—King Louis IX of France, to be exact—and note the commanding views of Forest Park and the Central West End skyline.
St. Louis Science Center
Always free, the St. Louis Science Center is a great place to get up close to science in an interactive environment.
History
Missouri History Museum
This is the place to go to learn about the unique history that shaped St. Louis. Here, you can relive the grand 1904 World's Fair, explore Lewis & Clark's famous expedition, or find out more about Charles Lindbergh's historic flight across the Atlantic.
Cahokia Mounds
This United Nations World Heritage Site was once home to the largest pre-Colombian civilization north of Mexico. Cahokia Mounds is a short drive from downtown St. Louis.
Museum of Westward Expansion and Old Courthouse
Part of the National Park Service, these museums each recount the story of St. Louis. The Museum of Westward Expansion starts from St. Louis's founding to its role as the base city for those leaving to settle the western areas of the United States. The Old Courthouse contains four unique galleries, each walking you through a different period of the city's history, with a notable focus on the site's role in the Dred Scott case.
Which free attractions are you adding to your conference agenda? Tell us in the comments. If any of these look fun to you, why not gather a group and check them out?
---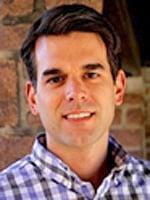 Ryan Saale is the Local Arrangements Committee (LAT) communications chair for NAFSA's 2013 Annual Conference & Expo. Ryan is a St. Louis native who spent time living, studying, and working abroad in Argentina, Chile, Mexico, and Spain, and recently completely his master's degree at Washington University in St. Louis. He began his career in international education in 2009 after working in corporate communications for five years, both in St. Louis and Santiago, Chile. Ryan is assistant director of international affairs at Fontbonne University where he is responsible for all international student recruitment and global outreach initiatives.