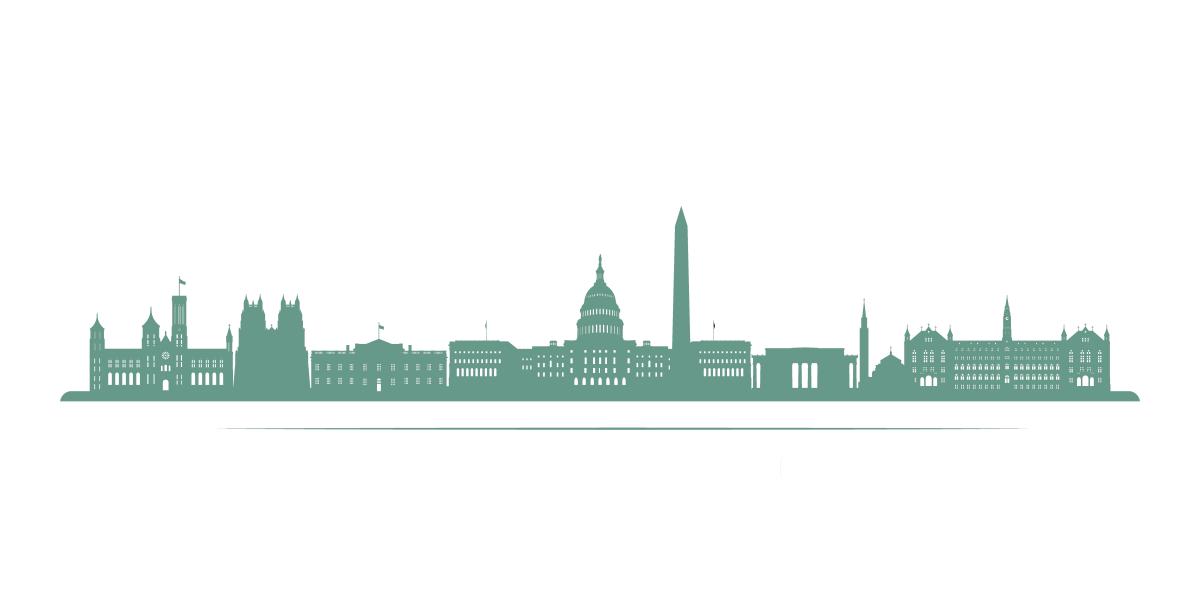 With just a few weeks to go until #NAFSA2023, we're getting excited about hosting NAFSAns in this year's conference city, Washington, D.C., NAFSA's "hometown." To get some intel on the city and the spots no NAFSAn should miss, we asked four members of the 2023 Local Arrangements Team—all Washington residents—to share their favorite things about the city they call home.
Comments edited for length and clarity.
What's a day or half-day trip outside of the D.C., Maryland, Virginia (DMV) metro area you'd recommend?
Kara Fulginiti: A full- or half-day trip to Mount Vernon, George Washington's estate, is a nice way to spend part of your day, and it's open 365 days a year.
Elisa Becker: Seconding Kara's recommendation of Mount Vernon! Keeping with the historical theme, Jamestown and Williamsburg are nice day trips from D.C. They offer a great opportunity to learn something while also having fun! As a bonus, they're close to each other, so you can do both in one visit.
Shelley Jessee: Annapolis! The capital of Maryland is full of history, on the Chesapeake Bay, and less than an hour away from D.C. Walk along Main Street, eat some local seafood, or schedule a sailing trip!
Natalie Lobb: I like exploring the Virgina wine region. It's one of the oldest wine regions in the United States and it's growing in popularity. I'd suggest sampling Viognier. I also second Shelley's Annapolis suggestion. Eat all the crab you heart and stomach desire, then grab some ice cream from Annapolis Ice Cream Company. They have tons of fun flavors!
What's your favorite neighborhood to explore?
Fulginiti: I enjoy the Dupont Circle area for its walkability and the ease of popping in and out of different eclectic bars and eateries, whether it's during the day for a good meal or during the evening where many have DJ music, dancing, and a nightlife vibe. One of my favorites is the Madhatter which has an Alice in Wonderland theme.
Becker: I love Georgetown. It's got a bit of everything! The main streets, M Street and Wisconsin Avenue, are full of stores and restaurants (many of which have patios, which make for great people-watching)—and the side streets are full of history, gorgeous, picturesque homes, and smaller shops. Georgetown is also right on the Potomac River, so you end up getting really beautiful, scenic views of the waterfront and across the river to Virginia. For something sweet to fuel your explorations, I would recommend going to Baked and Wired and trying their cupcakes!
Jessee: No trip to D.C. would be complete without exploring U Street and Shaw. Once home to famous residents including Duke Ellington, Langston Hughes, and Carter G. Woodson, this corridor is known as "Black Broadway" because it served as the economic and cultural hub of Black Washingtonians in the early 20th century. Explore the street's many murals, which highlight the cultural icons who built the neighborhood, and visit the African American Civil War Museum. Spend a night out at the Howard Theatre or the 9:30 Club. Enjoy some of the best Ethiopian food in the city at Dukem or Chercher, or make a stop at the famous Ben's Chili Bowl.
Lobb: I love the Capitol Hill neighborhood. I love admiring the beautiful homes and architecture in this neighborhood, which is surrounded by some of the most well known landmarks in the United States. While you're in Capitol Hill and throughout the district, keep an eye out for the old emergency call boxes. Many of them have been restored and turned into public showcases of local artists. Finally, since D.C. loves its baked goods, visit Sweet Crimes. It's a great place to try if you're gluten free (or even if you aren't) for a sweet treat!
What's one thing every visitor shouldn't leave D.C. without experiencing?
Fulginiti: D.C. is one of the very best cities in America to try a variety of international and ethnic cuisines—including Afghan, Ethiopian, Georgian, and Taiwanese, just to name a few!—that you don't normally find in a smaller city. So I'd say you have to try a cuisine that you may not have access to in your hometown.
Becker: Although I always encourage people to explore D.C. beyond the National Mall, since there's so much to see in the rest of the city, the National Mall and monuments truly are something that everyone should visit at least once. They're classic D.C., and they're classics for a reason! My favorite way to see the monuments is at night—they're breathtaking when they're lit up. The Korean War Memorial in particular is incredible after dark.
Jessee: A walk along the National Mall. It's easy to take it for granted when we live here, but we're so lucky to live in the nation's capital and have access to this beautiful green space. Try some of the lesser known museums on the mall like the National Museum of Asian Art, the National Museum of the American Indian, or the Hirshhorn Museum and Sculpture Garden.
Lobb: D.C. is more than politics, monuments, and city life. Want amazing restaurants? D.C. has some of the best in the world. Like history and museums? There's no better place to be in the country (I love the Postal Museum, another lesser known spot to add onto Shelley's suggestions). Want to get outside? There's even a national park, Rock Creek Park! One minute you're in the city, the next you're in a serene outdoor oasis. There's no shortage of things to do in this exciting city!
Sell us on D.C. in 10 words or less—or write a haiku about why you love D.C.
Fulginiti:
U.S. capitol
Global embassies reside
Friendship all around
Becker:
Not just politics
Dynamic and engaging
A lot of layers
Lobb:
DC's a living library; full of stories, learning, and worlds to explore