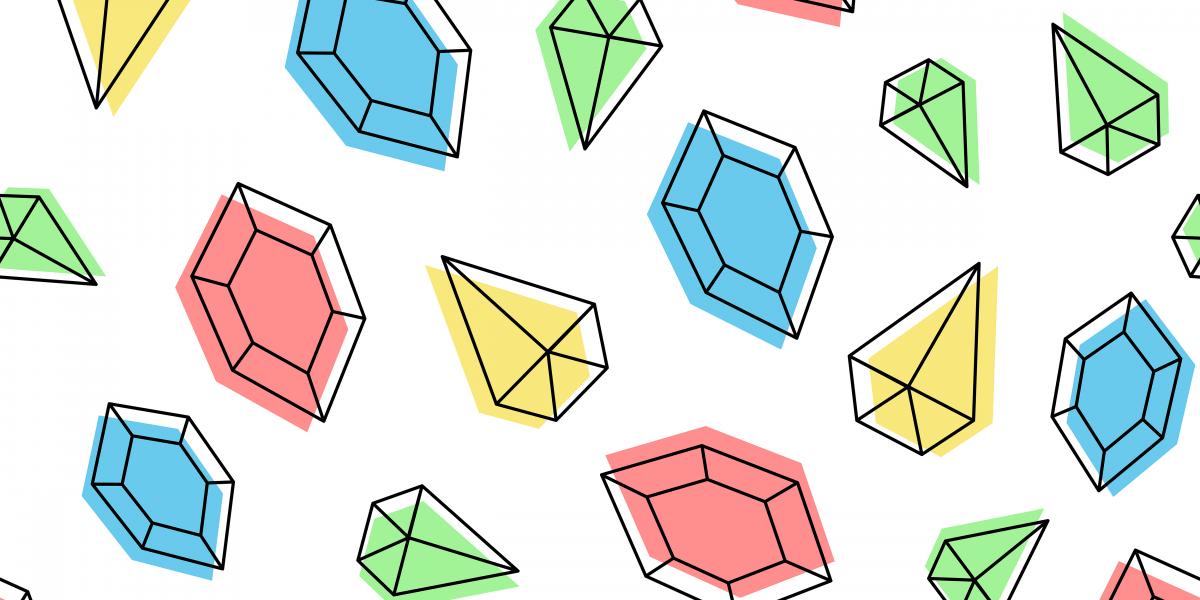 If you've looked at the schedule for the NAFSA 2021 Annual Conference & Expo—and if you haven't yet, check it out!—you know it's easy to get overwhelmed by all of the offerings. Among the hundreds of sessions, workshops, networking events, speakers, exhibitors, special events, it can be hard to know where to start.
We asked NAFSA staff and members of the 2021 Annual Conference Committee (ACC) to tell us about the hidden gems and can't-miss events at #NAFSA2021. See below for the inside scoop, and dig into the full schedule to start planning your days at the conference.
Christina McCoy, Associate Director, Conference Program
Hidden Gem: "Coming to America: Do Chinese Students Still Feel Welcome?" view-anytime session
COVID-19 impacted international students from China, and hostile policies have led to fears about studying in the United States. Given institutions' reliance on this student group, will there be permanent disruptions to international students' willingness to study in the United States? Experts discuss some common fears, myths, and major concerns. While this session is about students from one country, it speaks to a larger PR problem that the United States has right now, and one that is front of mind as we are partway through AAPI Awareness Month (May).
Can't Miss: Spotlight Speaker Saul Flores 
So many of the students that international educators interface with have experienced trauma (either first-hand or secondary) in their lives around migration, and Saul's talk will help us learn to empathize with the immigrant experience, especially that of those who immigrate to flee unstable situations.
Dale LaFleur, Senior Director, Academic Affairs and Internationalization
Hidden Gem: NAFSA Talks: NAFSA Talk: From Fair to Finish Line – a Flow for Success and NAFSA Talk: Collaborative Engagement between Faculty and International Educators 
These NAFSA Talks are live events and are new this year! They will be recorded and accessible on-demand after the conference. 
Can't Miss: Knowledge Community Updates and Knowledge Community Corners 
The KC updates are recordings from each of the five KC chairs all packaged together. They'll introduce their teams and highlight resources, relevant events, upcoming opportunities to get involved, and the latest news about their respective professional communities. The KC Corners are live sessions that allow you to meet current KC team members, ask questions, and learn about ways to get involved. They will be repeated in three live rounds, so you can join a new session every 15 minutes.
Liz Cameron, Program Manager, Internationalization and Global Engagement
Hidden Gem: "Senator Paul Simon Award for Campus Internationalization: Strategies for Success" session
While some might be feeling "Zoom fatigue" by Friday, after watching all the other amazing content in the conference program, this session on the Simon Award is packed with helpful advice for future nominators and is a gem of an opportunity to ask burning questions. Three nominators from institutions that have received the Simon Award will be answering questions live on how they approached the application process, the lessons they've learned since winning, and more.
Wendy Rubin, Director, Publishing Services
Hidden Gem: "Author Talk: Social Justice and International Education: Research, Practice, and Perspectives"
The author talk with LaNitra Berger, the editor of Social Justice and International Education, is a hidden gem! LaNitra is so passionate about this book, and I think attendees will appreciate the chance to hear from her and ask questions about the book and this important subject. 
Can't Miss: Opening Plenary with Nicholas Kristof
I'm really looking forward to the hearing from Nicholas Kristof. I read his book Half the Sky years ago and learned so much, and I'm excited to hear from him and to read his newest book, Tightrope (available in the NAFSA Shop!). 
Chad Goeden, Director, Programs and Training
Hidden Gem: Workshops
The workshops this year are definitely hidden gems. In other years, the workshops have only been available to participants who come to the conference city a few days early. This year, participants can join from all over the world…and can invite colleagues from their campuses or institutions to join as well! We know the content of the workshops is critical for so many who touch internationalization on a campus. This is the year for them to participate with international education colleagues in the training! 
Can't Miss: Spotlight Presenters
I can't even tell you how excited I am this year about the line-up of Spotlight Presenters! The critical topics and perspectives that we are bringing to our conference from this very intentionally curated line-up of Spotlight Presenters is sure to inspire us as we look to designing our shared future! Each of these presenters has personally made a commitment to making this world a better place and have stepped outside of their comfort zones to create change! I can't wait to hear directly from them! 
Heather MacCleoud, Director, Academic Affairs
Can't Miss: Signature Programs 
The Signature Programs are included in conference registration this year! The Symposium on Leadership and Latin America and Caribbean Forum are open to all conference attendees.
Shaina Dorow, Program Manager, Conference Program
Hidden Gem: Sunshine Studio
While we weren't able to make it to Orlando, Florida, this June, we have a whole area dedicated to bringing the "Sunshine State" to you. Click around to see all on-demand content, including virtual campus tours, a virtual tour of an orange grove, and even cocktail-making lessons.
Can't Miss: Poster Fair Roundtables 
New this year, we're piloting an opportunity to virtually connect with all of the poster presenters. Join presenters, who will share posters on topics from the fifteen poster fair themes, for a facilitated discussion with them about their presentation. Come with your questions!
Shanna Saubert, Associate Director, Research and Scholarship
Hidden Gem: "Linking Research and Practice in International Education" session
This session is meant to bring practitioners and scholars together to discuss not only the connections between research and practice (how practice informs research and how research can inform practice), but also to network and brainstorm on where research and practice should focus moving forward. It's about 'Designing Our Shared Future' and engaging with one another in important conversations.
Can't Miss: "Environmental Change, Sustainability, and Global Issues" session
This session features the 2020–21 NAFSA Senior Fellows and builds on ideas presented in the May 2021 special issue of Trends & Insights, which focused on "Creating a Path Forward: International Education, Climate Change, and Sustainability." There are global, interdisciplinary approaches that international educators need to address climate change and sustainability issues, and this session highlights some of them while inviting further critical discussions.
Dara Liling, Senior Editor, Publications
Hidden Gem: "Author Talk: Achieving More with Less: Lean Management in the International Office" 
David Di Maria's groundbreaking approach to bringing business and management concepts into the international office for smoother, leaner, and more efficient practices has never been more important than it is now. While so much of the field's work drastically shifted focus during the pandemic, this is one of the rare projects that became even more relevant and necessary over the past year!  
Tonya Veltrop, ACC Poster Chair
Hidden Gem: Poster Fair
There's always a hidden gem at each conference, and for me, I usually find it amongst the poster sessions. I say this not only because I happen to be chairing this year's Poster Fair (and next year's in Denver), but also because I truly always find some treasure of information—some nugget or takeaway that makes a lasting impression and is usually something which I strive to include in either programming or further study postconference. This year's Poster Fair includes 15 themes important in international education and rest assured, I'm already scanning the program to find this year's great takeaway.
Can't Miss: Career Center
There's always a great topic and a new and fresh perspective that I can appreciate, even after my more than 20 years in the field. I'm always grateful to the numerous colleagues who submit proposals to the Career Center to share their expertise and experience on careers, leadership, team-building, managing, mentoring, model practices, work-life balance, and more. While I'm always going to be interested in the content from excellent sessions, workshops, posters, and plenaries that are relevant to my current professional role and position in the field, I find that time spent in the Career Center is equally educational, rewarding, and fulfilling.
Sam Brown, ACC Chair-Designate, 2022 
Hidden Gem: Plenary speakers
I'm excited to have them back again this year.
Can't Miss: Regulatory sessions
I'm really excited to talk about the ambiguities and complexities within international student regulations that we've seen in this past year—to "talk shop" with my friends and hear what the presenters share about how they navigated the nuances and unknowns. Now more than ever I think those regulatory sessions are needed!
Jenifer Ruby, ACC International Student and Scholar Services Knowledge Community Representative
Hidden Gem: Orlando virtual experiences
I've been living in Orlando for more than 15 years now and am continually inspired by what's happening here. Whether it's the arts and culture scene, our own "medical city" in Lake Nona, or the mix of urban and rural that come together to highlight the beautiful nature of central Florida, Orlando attracts visitors and residents from all over the world. We will be offering a variety of virtual experiences that highlight this vibrant, environmentally conscious, global city. I hope that you will also take advantage of learning about our top-ranked local colleges and universities through virtual tours. After your virtual exploration of Orlando, plan to visit in person in the future to enjoy our world-class theme parks, museums, lakes, biking and hiking trails, and some of the best restaurants around!
Can't Miss: KC ISSS workshops, sessions, and the poster fair 
I'm excited about the sessions focused on resiliency and retention. As we continue to both navigate the pandemic and recover from the impacts of it, our field will benefit from exploring new ways of welcoming and supporting international students and scholars. I'm looking forward to hearing from my colleagues on these topics, along with the evergreen discussions on Optional Practical Training (OPT) and Curricular Practical Training (CPT). This year's OPT processing created a number of challenges for our students and advisers. Conference discussions on any continuing issues related to these challenges will be of great value to our field. I think what is most exciting about the content is that you will be able to join sessions that are most relevant to your work during the conference, but you can also use the library to explore topics that are of general interest in expanding your knowledge base.
Rick Lee, ACC International Education Leadership Knowledge Community Representative
Hidden Gem: Shared interest sessions
Shared interest sessions offer great information and resources across different knowledge communities.
Can't Miss: "Leading Racial Justice Through Our Work as International Educators" workshop
I am excited about this workshop, which I am helping to coordinate and facilitate with several other colleagues.