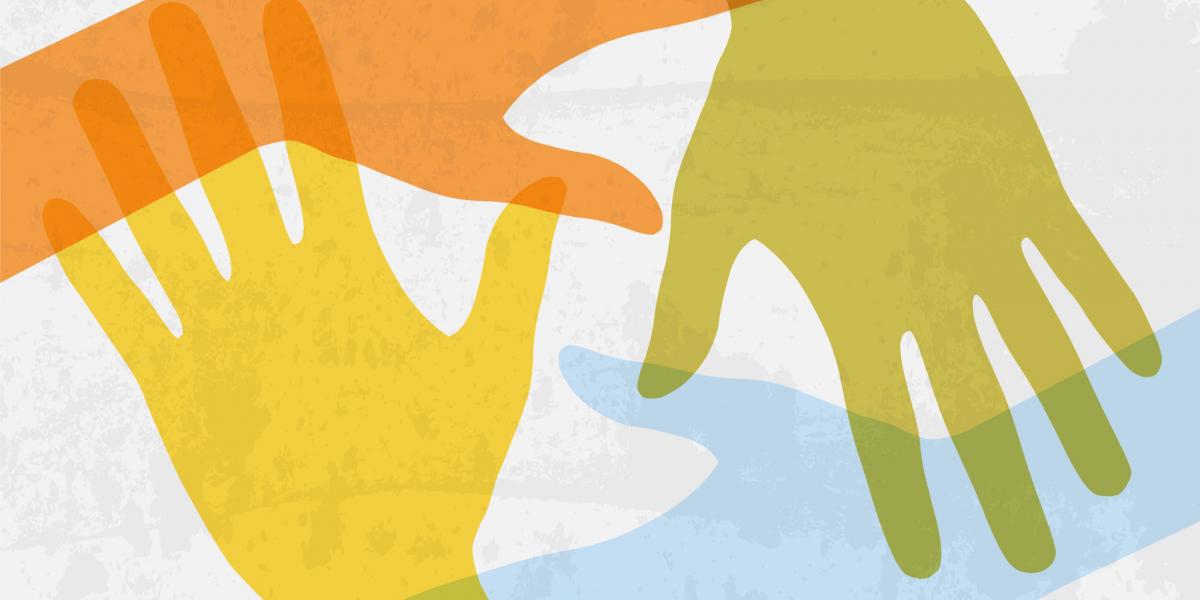 I was huddled in a quiet corner of the Georgia Tech Hotel and Conference Center in downtown Atlanta, taking a call from a parent of a study abroad student. "We'll have to be adaptable, ma'am, as the situation unfolds and the university develops our response plans," I admitted wearily on the phone.
It was March 4, 2020, and I was taking a few minutes between workshops at the NAFSA Academy Spring Training to field calls. Parents of study abroad students were wondering what my institution was going to do about this new disease called COVID-19, and I was their point of contact.
I've been an international educator for 4 years, so I've asked people to "be adaptable" before. This time it felt different, and I knew it. There was silence on the other end of the line before the concerned mother quietly admitted, "I don't know how to be adaptable in this situation." Not knowing what to say, I responded vaguely, "We'll work through it together," before ending the call and heading into my next workshop.
In that moment, I was tired and unsure if becoming a better international educator would be relevant or marketable in the coming days.
It was hard to persevere through that feeling, and it continued to be hard over the coming months as all NAFSA events and conferences were moved online. However, participating in NAFSA Academy this year has been such an important growth experience. In fact, I suspect that no other cohort of the Academy can more honestly attest to the strength and value of the program.
Admittedly, we didn't need COVID-19 to know that the program works: NAFSA Academy is pivotal for new professionals in the field. The program is a perfect introduction to every kind of resource available for our work. The first meetings in January and February and Spring Training workshops feel like drinking from a firehose of resources—the expertise represented by leaders, coaches, and colleagues is impressive and worth the investment to engage.
It was simultaneously overwhelming, energizing, and fun to connect with my Region VI cohort. Over WhatsApp, monthly Zoom meetings, and Spring Training dinners in Atlanta (Mary Mac's Tea Room restaurant is a must), they quickly became my go-to people. I've connected with them about everything from improving the efficiency of university processes, to serving students from a variety of backgrounds, to commiserating over daily struggles.
No other colleagues quite appreciate the patience it takes to tamp down your fury and navigate circular, incoherent immigration policies. Nor does the average worker know the specific tenacity it takes to calm a faculty member and their group of anxious 18-year-olds, while also doggedly negotiating new flights from harried travel agents during winter storm delays.
Sharing stories, escapist Netflix suggestions, and hilarious Beyoncé memes proved incredibly therapeutic. Academy coaches and cohorts understand, support, and laugh with each other through shared everyday challenges in the field of international education. The supportive cohort structure, in combination with the carefully crafted timeline, make the Academy project load manageable and easy to integrate into regular work responsibilities.
But in addition to these well-known benefits of the program, 2020 Academy members can uniquely attest to NAFSA's collaborative ethos, which is consistent and strong even in the midst of upheaval. As COVID-19 continued to spread beyond what we expected in those early days of March, I watched 60+ international educators instinctively and generously band together to navigate the tumult. We were able to adapt because of the underlying expectation that international educators help each other. Period.
When I reached out to former Academy coaches and colleagues I admire for help with my project, their responses were so instantaneous and unhesitating, they had to be habitual. One program director I interviewed even carved out two hours between a board meeting and an emergency response team meeting to outline her recommendations for campus internationalization. Clearly, NAFSA members spend years prioritizing their colleagues' needs. I received unanimous, timely affirmation and willingness to make time to help, even in the year of COVID.
NAFSA's adaptable community is too deeply rooted to have emerged just when it was desperately needed in 2020. It's been cultivated through dedicated years of intentional support and collaboration. As a 2020 NAFSA Academy participant, I can look ahead to the constantly changing landscape of international education and say honestly to myself, to any anxious parents who ask, and to new professionals in the field: We will adapt—and we'll do it together.
Learn more about the NAFSA Academy for International Education.
Apply to the Academy Today!
Apply today to participate in Academy Class 20 in 2023! Applications will close on November 1, 2022.