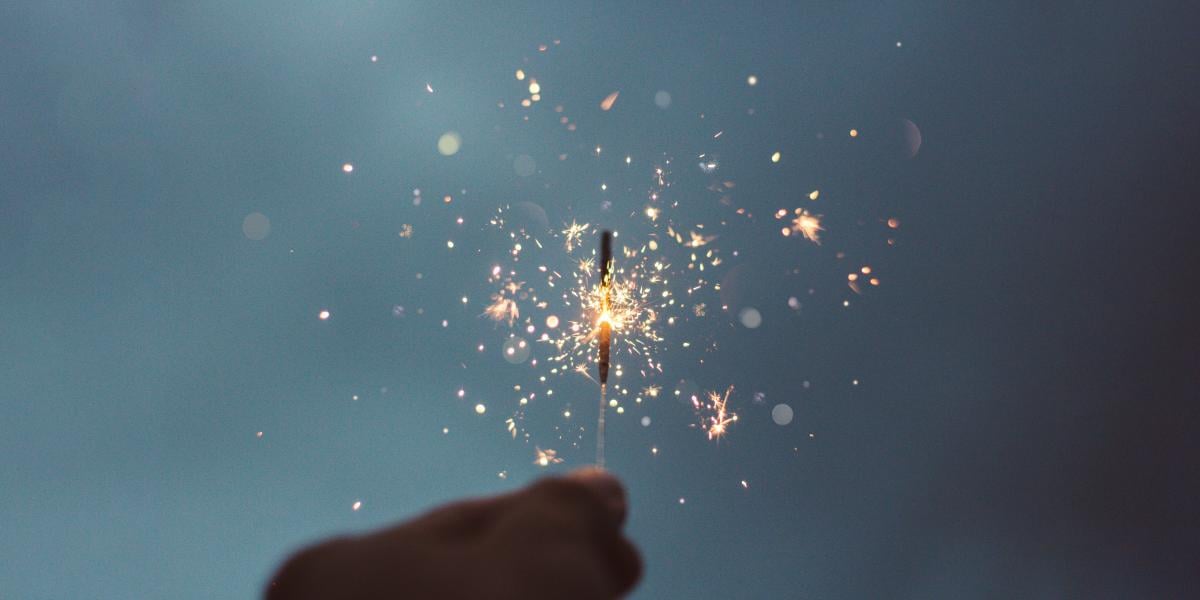 From the desk of the CEO...
As 2021 draws to a close and we turn our attention to the promise of a new year, we at NAFSA have much to be proud of and plenty to look forward to.
The effects of COVID-19 pandemic continued to bring extraordinary and unforeseen challenges. But this year also taught us rich lessons in perseverance and adaptation, providing fertile ground for rapid and bold innovation, as illustrated in the highlights below.
I salute the dedicated members of the international education community for their diligence and resilient spirit, and I look forward to the year ahead as we grow and evolve as a field.
—Esther
What was a highlight for you this year?
A 2021 highlight for me happened just recently when Congress passed the REMOTE Act, restoring the ability of U.S. higher education institutions to use incentive-based arrangements in international student recruitment and still provide military veterans' access to GI bill benefits. This was an encouraging example of how Congress can still solve problems.
—Rachel Banks, Senior Director, Public Policy & Legislative Strategy
I'd like to celebrate the unmatched bond among our NAFSA community, which remains stronger than ever despite the challenges of the pandemic. When we all came together for the NAFSA 2021 (virtual) Annual Conference & Expo, the joy of reconnecting and learning from each other was felt through all of our computer monitors. I was so inspired by the energy, resilience, and passion of all the conference attendees as they supported each other through these changes. Watching the attendees embrace the event we had planned for so many months with such enthusiasm was a highlight of my year.
—Kasia Batorski, Senior Director, Conference Program
NAFSA 2021 was a beautifully pulled off event that we couldn't have done without all the support from members and everyone on staff. It was a pleasure working on it and seeing it through from ideation to execution.
—Shaina Dorow, Program Manager, Conference Program
A highlight was seeing all of the MIG leaders' creativity and innovation in their online open meetings during both the annual conference and the All-Region Summit.
—Myra Engle, Program Manager, Education Abroad Services and Volunteer Engagement
Experiencing and seeing the grit and grace of my NAFSA colleagues and international educators throughout this disruptive and tumultuous time gave me new perspectives and gratitude that we can overcome.
—Joann Ng Hartmann, Senior Director, IEM-ISS Services and Volunteer Engagement
In 2021, NAFSA's publications team released
2 books;
5 digital downloads;
3 student and parent guides; and
numerous "special" resources, such as immigration updates, thought pieces, and reports.
These publications cover all of NAFSA's knowledge communities, offering opportunities to collaborate across nearly all teams. (A big shoutout to my NAFSA KC colleagues who read countless drafts, recommended authors and peer reviewers, and helped connect members to the resources they needed to overcome their professional challenges.) We also hosted two author talks (thank you to authors David Di Maria, Gretchen Dobson, and Sandra Rincón, as well as to all who attended an engaged with the content) and collaborated on our first-ever podcast miniseries (stay tuned for episodes on international alumni engagement)!
—Dara Liling, Senior Editor, Publishing Services
The highlight of my year was launching the eMDP program for the first time ever in June! The member-leaders who helped us develop the content for the virtual space worked tirelessly to make it happen, often giving NAFSA several hours of their time every week throughout the winter and spring. The eMDP was so successful that we were even able to host a second offering this fall. I'm grateful to all of the MDP trainers who worked on this program!
—Lauren Newton, Associate Director, Professional Learning Services
Supporting the KC workplan with KC ISSS leaders was a highlight this year! It was wonderful seeing NAFSA leaders come together across the regions through blog entries, network posts, virtual events, and written resources that are saved online for continued discussion.
—Alena Palevitz, Associate Director, International Student & Scholar Services
A highlight for me this year was serving as staff support for NAFSA's 11 incredible regional teams. It was an amazing process to watch the All-Region Summit come to life—from brainstorming the concept to mapping out plans, building the event site, and then finally, seeing sessions and networking happen during the live event. I'm so proud of all the connections and learning that took place this fall thanks to the NAFSA regions, even though we weren't in person. The success of the event is a true testament to the leadership, hard work, and creativity of regional volunteers.
—Julia Ruane, Associate Director, Regional Affairs
This summer, I worked with some TLS KC member leaders to deliver two Peer-to-Peer Perspective events, including one for graduate students and a new Research Incubator. It was great to learn from and engage with aspiring leaders in the field and scholar-practitioners and identify potential future directions for both research and practice. Hopefully these important insights will show up in future Trends & Insights articles, Global Studies Literature Review contributions, or be shared at an annual conference or other event.
—Shanna Saubert, Associate Director, Research and Scholarship
The second-ever Education Abroad Regulatory Summit!
—Allison Cash Spiro, Associate Director, Education Abroad Outreach and Regulatory Practice
The highlight of my year was seeing NAFSA's first-ever virtual Advocacy Day come to life in April. Our small but mighty team made training videos that featured an elliptical trainer (you had to be there), pushed Zoom's capabilities to the max, and most importantly, ensured that 200+ advocates had a platform to deliver critically important "asks" to their lawmakers in unison. The passion of our advocates could be felt through the screen, and it was such an energizing and positive event.
—Erica Stewart, Senior Director, Advocacy and Strategic Communications
The highlight for me this year was collaborating in the development and design of the 2021 All-Region Summit. It was amazing to see regional leaders come together as one to set up a unified event. As a result, we learned new creative techniques and made a unique mark in NAFSA history.
—Ronnie Townsend, Event Technology Specialist
Working with NAFSA's Board of Directors to launch a new award to celebrate impact in diversity, equity, and inclusion (DEI) in international education was a major highlight this year. It's important that we recognize achievements that are at the intersection of international education and DEI work.
—Caroline Donovan White Senior Director, Education Abroad Services & Volunteer Engagement
Anything else from 2021 that you want to celebrate or give a shout-out to?
Members, volunteer leaders, and staff collaborated together in new ways and in doing so, renewed our commitment to education, advocacy, and innovation for all of us! We came out stronger together!!
—Chad Goeden, Director, Programs and Training
While all of this year's publications projects have been tremendously rewarding and challenging in the best kind of way—not to mention catalysts to relationships with smart and dedicated members who I otherwise wouldn't have worked with so closely—something I've been proud of as of late has been all the work toward publishing NAFSA's Guide to Education Abroad, Fifth Edition. (Keep an eye out for its upcoming release in early 2022!) Not only has it been an honor to contribute to this seminal education abroad resource, but with 28 chapters, 29 chapter authors, and 2 volume editors, it's the most expansive book I've worked on since starting at NAFSA!
—Dara Liling
In 2021, we transitioned to a presidential administration that is vastly more supportive of international education and exchange, and we have more momentum than ever around the idea of a national strategy on international education. The July 26 Joint Statement of Principles in Support of International Education by the U.S. Departments of State and Education was a real game-changer for us. After this development, we released detailed recommendations on how to best implement a national strategy and joined seven other associations in endorsing the idea.
—Jill Allen Murray, Deputy Executive Director, Public Policy
So many great new resources, events, and conversations on Education Abroad health and safety happened in 2021! And I'd like to give a big shout-out to the UMass-Amherst education abroad office for contributing to NAFSA in so many ways during the past year!
—Allison Cash Spiro
For 2021, I'd like to give a shout out to NAFSA staff and NAFSA leaders! For persevering together throughout all the endeavors we have faced in the past two years. Our perseverance attests to the power of teamwork, strength, and collective wisdom.
—Ronnie Townsend