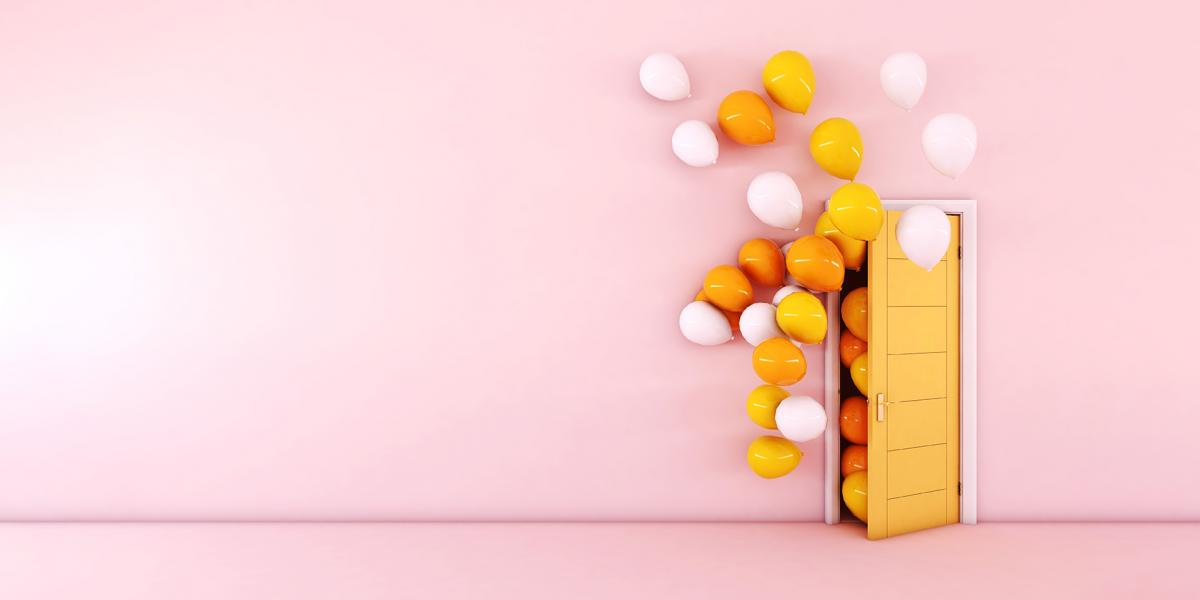 Fall is an important time on our calendar as NAFSAns from across the United States gather at regional conferences to connect with colleagues, exchange ideas and best practices, participate in discussions of the pressing issues, and recharge and re-energize for the academic year ahead.
This year is no different. While the pandemic has presented us with new challenges, we've all seen how challenges have presented opportunities. To make the most of these opportunities, NAFSA is excited to see you at this year's virtual All-Region Summit. Read below for nine reasons to attend and look forward to this innovative event. 
1. Innovation & Opportunity
Regional conferences are a great time to connect with international educators from your region, but it's also helpful to hear from those who have a different perspective. With the virtual format of the All-Region Summit, attendees have the best of both worlds.
Join colleagues from nearby institutions to talk about region-specific needs and pressing issues and enjoy content and programming tailored to those needs. Or, take advantage of this year's unique format by attending sessions from other regions to hear a different outlook. (There will also be all-region shared content that is designed to be relevant for all attendees.)
Additionally, NAFSA's conference planners and volunteer leaders have incorporated attendee feedback from previous events, including allowing for more time to get acquainted with the platform and technology before diving into programming. We heard you! The All-Region Summit will open on Monday, September 27, allowing time for you to log on early, start building your schedule, and get familiar with the platform. As long as you're registered by Friday, September 24, you'll receive an email notification as soon as the virtual "doors" open. Live programming and activities will start on Monday, October 4 with the Opening Day Celebration!
2. Flexibility
The new format also offers unprecedented flexibility—it's never been so easy to attend a regional conference! First, there's no need to budget for travel this year. Second, the programming will take place over the course of two weeks, so you no longer have to block off full days on your calendar for conference sessions.
Instead, you can choose the sessions that are most relevant for you and build a schedule that works best. There are many options: Maybe you want to block off a couple of days over the three-week period to attend a mixture of live and on-demand programming, or maybe you'd prefer to attend a session per day or one or two every other day. Live programming is booked for specific days, but sessions will be recorded, so you can watch on your schedule! Recordings will also be available through December 15, so you can even watch or revisit in the months after the program officially ends.
3. Budget, Budget, Budget
It may be easier for you to make the case to your supervisor to attend this year's event. And if you've ever wanted to attend multiple regional conferences—to see what others are doing, glean ideas for your own work, and connect with colleagues across the United States—now's your chance. It'll never be easier! Without the usual travel costs, it's a steal at:
$199 for nonmembers;
$149 for members; and
$99 for student members, retired professional members, and life members!
The prices above are the early-bird prices—make sure to register by September 26 to take advantage of those savings.
4. Keynote Speaker Francisco Marmolejo
An important aspect of all NAFSA conferences is the ability to step back and look at our work from a big-picture perspective. The summit provides an opportunity to put recent events and practical elements of the day-to-day work in the broader context of global education trends and shifts.
To help us do this, NAFSA is excited to welcome Francisco Marmolejo as keynote speaker for the All-Region Summit. Marmolejo will share his perspective on the future of the field. Marmolejo is education adviser for the Qatar Foundation and also serves as a member of NAFSA's Board of Directors. Following his remarks, Marmolejo will host a live Q&A with attendees.
5. Networking
A vital part of all NAFSA events, the All-Region Summit offers even more robust networking opportunities than the usual in-person conferences. With an expanded attendee list, you can connect not only with colleagues, peers, and partners from your region, but also those from across the United States and the world.
Make sure to check the chat window during sessions you attend—the chats have been very active in NAFSA's recent virtual events as members of the international education community chime in to share issues, best practices, and ideas; support each other, brainstorm, engage in creative problem-solving, or just give each other a pat of the back for getting through what's been a difficult time for all of us. Some regions are also hosting region-specific or state networking events if you'd like to connect on a local level.
6. Advocacy
Members of NAFSA's public policy and advocacy team will host a session on NAFSA's grassroots advocacy network and initiatives. Join the session to learn about regional advocacy priorities, accomplishments, and actions you can take to get involved during this critical time for our field.
7. Pan-Regional Case Study Competition
In years past, several regions have held case-study competitions for their regions. For the All-Region Summit, regional conference planning teams are excited to introduce the first-ever pan-regional case study competition. These competitions are an incredible opportunity for collaboration with colleagues to solve a shared challenge. With the opportunities for cross-regional collaboration provided by this year's event, turning this into a pan-regional competition was a no-brainer. Attendees can now benefit from the best ideas from a larger group of people, or share their own best practices with a larger audience. Visit NAFSA's website for more details on the competition and to find out how to participate—more details will be shared in the coming weeks!
8. Partnerships
NAFSA conferences offer unparalled opportunities for connecting with new or existing partners! Take advantage of one of the dedicated sponsor hours to see how these companies and organizations have adapted to help you meet current challenges, and learn about cutting-edge products, programs, and services that can help you in your work and initiatives.
9. Inspiration
The practical takeaways of the All-Region Summit—best practices, solutions to the pressing challenges of the day, case studies, partnerships, an expanded network, regulatory updates, and more—are so important. But something we hear again and again from NAFSA event attendees is how they walk away from events feeling supported, inspired, and re-energized. There's tremendous value in speaking to peers who share your values and who understand your work, what drives you, and the challenges you face.
NAFSA events are designed to facilitate this experience for all attendees. As we continue to navigate this challenging time, we can gather to reflect with pride on all we've accomplished and all the progress we've made. We can all head into the rest of the academic year and whatever the future holds, grounded the values we share, invigorated by our ideas for the future, and buoyed by the support of our community. We hope to see you there!