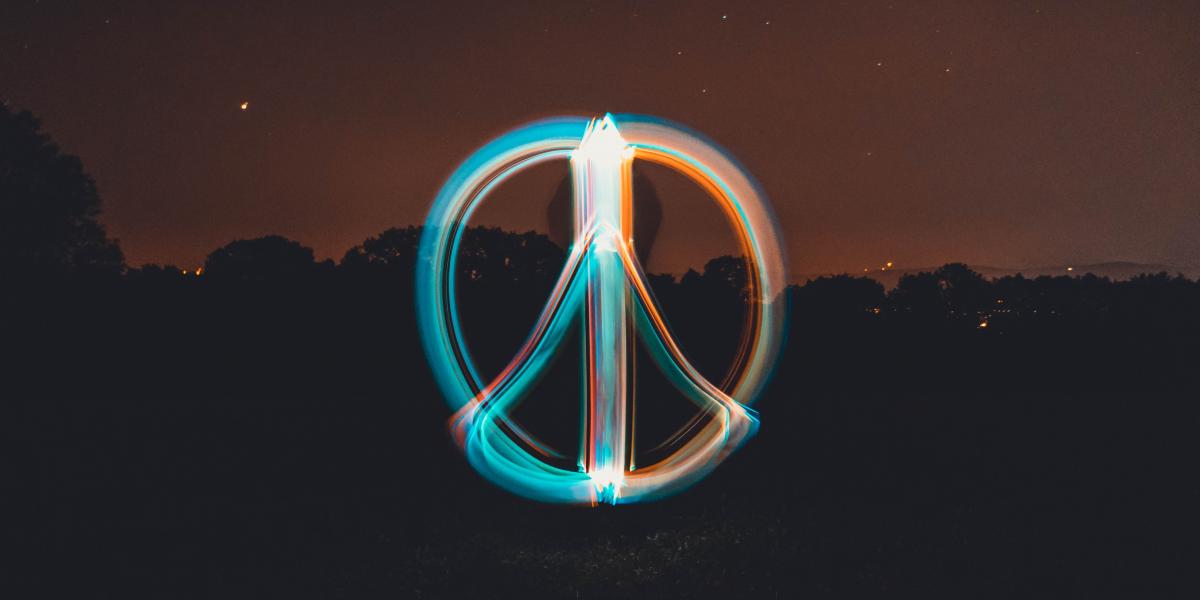 We live in a time where global challenges call upon young professionals to contribute to creating change at the micro, meso, and macro social and political levels. For instance, because of the COVID-19 crisis, public health and frontline medical workers are needed to work with affected populations. A renewed commitment to social justice attracts those interested in the work for political and criminal justice reform. College graduates who have benefited from international experiences can contribute greatly to these efforts.
I've worked closely with Fulbright grantees, Peace Corps volunteers, and English teaching assistants, who upon returning to the United States, want to put their skills and experience to use in their home communities.
Increasingly, graduates who are pursuing careers in social and political change are engaged in peacebuilding. Peacebuilding work furthers respect for human rights, advances economic and social prospects, increases access to public health resources, and most importantly, counters physical violence and the social, legal, and political structures that harm marginalized groups by preventing them from meeting their basic needs.
Examples of peacebuilding fields include humanitarian assistance, development, education, human rights, social justice, and conflict resolution. These areas have both international and domestic applications. Those pursuing a career in education can consider working in economically disadvantaged communities in the United States, or in refugee camps around the world. Graduates interested in humanitarian work can gain experience in natural disaster prevention and recovery efforts in the United States, as well as in parts of the world dealing with massive drought and human displacement. Those pursuing law can work for domestic civil rights causes or on global human rights issues.
International educators who offering opportunities for students to explore peacebuilding careers allows students to not only act on their interests and passion, but to apply the skills they've obtained through international experiences. Here are four steps that international educators might consider to provide students and recent grads with some guidance.
Make the connection between students' global experiences and local community needs.

This is an important first step. A student might have found meaning in an overseas experience as a volunteer working with those affected by violence or in need of educational support. Increasingly, short-term study abroad experiences are service-focused with the goal of providing assistance to a population in need. Returning home, a student might want to continue that engagement, not recognizing that their own community has similar needs. Remember: A student can be a global citizen by working in their own backyard.


Help students frame their international experiences in tangible ways.

When articulating the value of study abroad, there is sometimes a reliance on generalized aptitudes or skills that might be applicable beyond an international experience. To say that a student is "culturally competent" or has "good communication skills" can be too vague to be helpful when students apply for jobs.

What exactly did the student do that shows cultural competence? Did they use foreign language skills on a daily basis? Did they make a decision to engage in a specific course of action based on a correct assessment of a cultural norm? For instance, a health care volunteer might have recognized that a certain approach, though common in the United States, would not be accepted in an international context. Students can often use a well-crafted story to show how they applied a generalized skill.

Specific skills related to peacebuilding work include not only those that are communication-based such as active and empathic listening, but those that relate to assessment such as monitoring and evaluation (known in the field as "M&E") and grant writing as it relates to specific programs and initiatives.


Provide students with experiential opportunities to engage in peacebuilding work.

Nothing beats experience. An immersive work experience allows students to test their skills and ability to walk "in the shoes" of a professional for a short time. Students might aspire to a specific kind of work, only to recognize that it isn't for them once they're in the day-to-day grind. Internships and other experience-based activities can offer this.

In my nongovernmental organization, students learn about the work of humanitarian operators by spending several days role-playing and learning about what working with refugees and internally displaced persons is really like. In this way, students gain a better understanding of whether they want to pursue this line of work. This is a reality test that only experiential learning can provide.


Connect students with peers who can offer relevant insight.

We all know the importance of role models and mentors in career development. While students are frequently connected with highly successful professionals, I would suggest that sometimes, senior professionals are not as helpful as more junior professionals, who are closer in age to those seeking a career.

Though I've had a varied (maybe even interesting to some) career, at 60, many of my experiences were from very different times and circumstances than those that today's twentysomethings face. For them, someone just a few years older, who is a few steps ahead of them, might be more relevant and in tune with their needs. Recent alumni can be valuable resources here.
A peacebuilding career focus offers those with a global outlook the chance to engage in work that applies their interests, specific skill sets, and desire to contribute to the common good. Helping students translate their experiences to career paths will ensure that they not only find meaningful career paths but capitalize on the full value of their international experiences.